Due to constant growth and even more exciting predictions for the future of Ecommerce, the professional ecommerce manager has been gaining more and more prominence among professionals in this industry.
This fact is mainly due to its significant contribution to the success of the business since the activities that refer to the command of this professional can't be neglected under any circumstances.
But do you know about the responsibilities of an Ecommerce operations manager? Which qualities you should have to be an ideal Ecommerce manager?
Anyway, we have prepared this article precisely to address this issue. Here you will see what this professional is responsible for, what he responds to, what to monitor, and more. We will also inform you what you should not do as an Ecommerce manager.
An Ecommerce Manager should be aware of quality Ecommerce Image Editing Service. So, continue reading and check out the main functions that this occupation has in Ecommerce.
So let's start.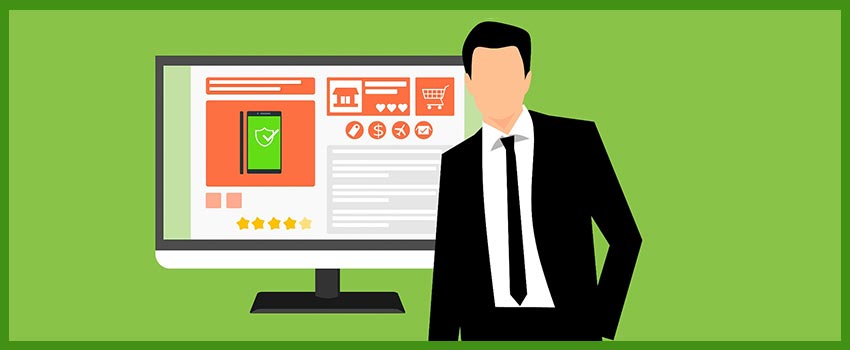 Who Is A Professional Ecommerce Manager?
First of all, know that who is an E-commerce manager. The person is responsible for managing, understanding and controlling the entire process of the sale given in the online medium from beginning to end. His goal is to sell online and our blog will explain how:
A Good E-commerce Manager
So to throw a little light on this term of E-commerce manager, we want to get you a list of qualities that the person must have to successfully exercise this position:
Attitude And Aptitude
A good manager, manager or director of E-commerce must know how to sell everything (your idea, your product, your service …) You must know how to get the most benefit, reducing costs and increasing the profit margin.
Know More: Product Photography Pricing Guide For Better Budget Optimization
Experience And Training
Must be a person with extensive experience in the entire online sector. There are nowadays a lot of studies related to the subject to be always updated.
Organizational And Management Capacity
A great capacity for an organization is vital. You must control all phases from beginning to the end of an online sale. If you know how to negotiate well with suppliers, launch good offers, etc., success will be closer.
Passionate About Technologies
Must have technological and Internet knowledge, online stores, know about CMS, SEO, SEM, photo editing idea like clipping path, photo touch up service, eCommerce Image editing, online security and all other related topics.
Analytical Capacity
A good Ecommerce manager must know how to measure everything. You should know how many people visit your website, the sources of your visit, conversion rates, etc., with this, you can know your customers much more thoroughly and have an Ecommerce strategy that matches what your customers are looking for.
Relational Skills
You must promote not only a good relationship with your suppliers and customers but also within your team. You must know how to manage your staff well under your command since these are the ones that will carry out the orders and guidelines given by the Ecommerce manager.
Market Knowledge And Negotiation Skills
Knowing the customer and the suppliers that you should address is very important. Your main objective is to reduce costs to extend benefits and thanks to a good negotiation with your suppliers you will get the best offers. That's why it's good to know what market research is.
Business Intelligence
You must be almost a "marketing" expert. You must know how to establish the guidelines so that your company has a good online business management. It is important to sell correctly and efficiently and always be up to date with changes in the sector.
Creative and Innovative
There is no doubt that today is the day it is necessary to be creative and innovative to make a difference between all your competitors. Having good ideas and being an imaginative crack is one of the most important points for your E-commerce strategy to work.
Training
It is important that a good E-commerce manager has wide experience in the online sales sector since he will have to know many important areas in his business.
Communicative
This person should not only be good but should also look good. Having a communicative gift is key to having a good relationship with customers and suppliers, as well as with your work team.
By communicating you know the people and with this, you know that they like you and you focus on meeting their needs.

Financial Knowledge
In the end, the work of an Ecommerce manager is measured in objectives, mostly financial. Being up to date with data, terms and other topics related to finances will help you to understand this work much better.
Customize Your Product Photo As You Like
Conclusion
If you have all these qualities, you will be an excellent and Professional eCommerce Manager. So you should obtain these qualities and these are the quality of a good Ecommerce manager.
It depends on you being very good or being a star. The stars come from a point we have named: creative and innovative. If you are the most creative, you will end up being the best. Actually today there are few Ecommerce manager stars and they are examples to follow.
If there are many people who are very good, but they are not stars. You should like to listen, discover new worlds and surround yourself with other great creative minds that help you to exploit your ideas to be a good Ecommerce manager.