Do you have any ideas about product photography pricing? If you are new to the product photography sector or have just started your career, the thing you must know about is the pricing of product photography.
The value of product photography can be quite complex for marketers or E-commerce owners who aim to create a line of different items for the first time. Product photo editing is also a key factor of product photography. 
If you have no idea about product photography pricing then I can help you about that. In this article, I will try to discuss in detail about the Product Photography Pricing Guide. So let's get started.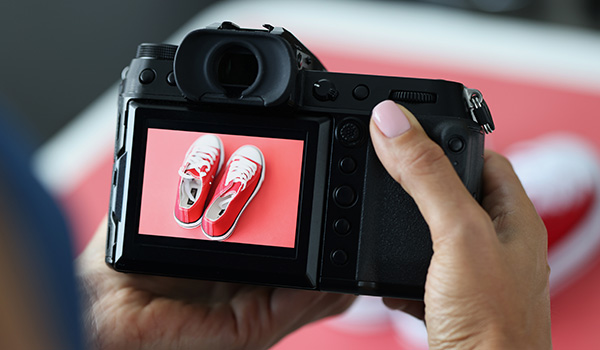 What is Product Photography? How Much Should You Charge in 2023
Before discussing the Product Photography Pricing Guide, it is important to know what Product Photography is. First of all, it is worth mentioning that product photography is not an easy subject. To understand this you must go deeper into it.
When a picture of a product is brought to the customers, that picture not only attracts the customers but also represents the brand. Although product photography is a complex subject, it is simply a way for a customer to know what a product is, how it is made, and how it is manufactured.
Product photography is the most important element in the digital media sector as well as stores and catalogs. At least 75% of customers rely on product photos to make purchasing decisions.
High-quality photographs get better engagement from customers. Great visual content has the potential to share over 40% on social accounts. Therefore customer conversion and retention are improved.
Why Product Photography is So Important for Any Business?
Product images weigh heavily on your online presence. Think about all the places you would normally want to use photos of your product: website, social media, email, blog, digital advertising, mailer, etc.
The majority of your customers will first be introduced to your brand and product through some form of digital marketing. That means it is essential to have the first photographic impression of the fire.
When you can get customers' attention, your next step is to persuade them to buy those products. High-quality product images lead to higher conversion rates with a good user experience. The brand can gain recognition and trust with it.
Know More: How to reduce image file size and save space
User Experience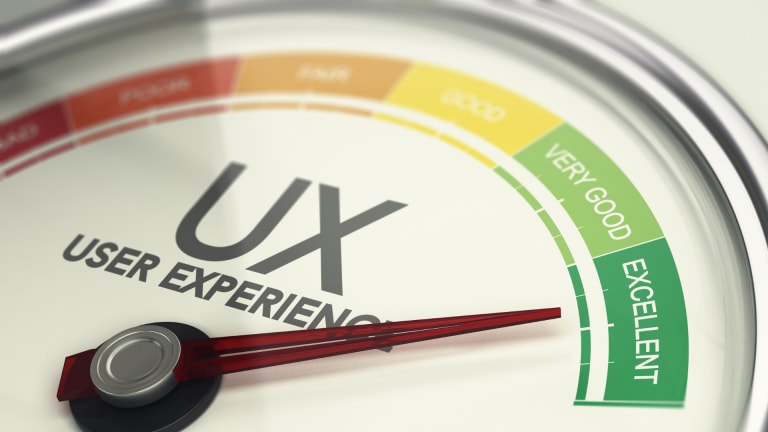 The user experience can determine in which case potential customers retain your brand. If they struggle to navigate your website or suffer from long page loading, they are less likely to stumble and shop through blurry or low-quality images.
According to Google, half of US consumers now buy most of their items online. This means that most consumers have an expectation and a value that must be met before purchasing. This is the age of having everything at your fingertips. Nothing less than nice is tolerated.
High Conversion Rate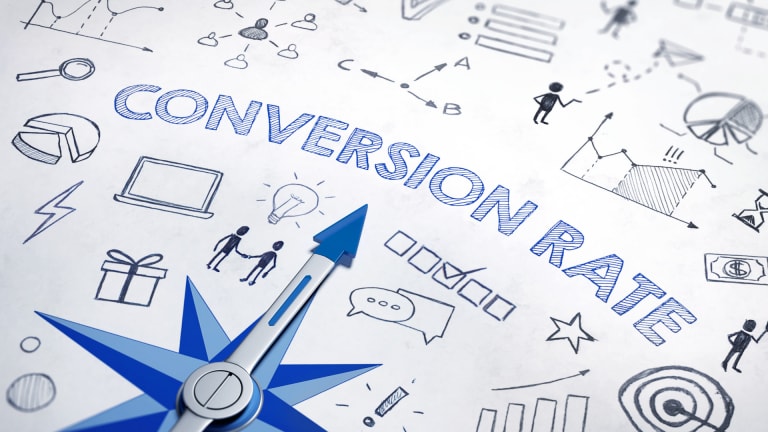 Higher conversion rates come with a great user experience. This is more than an easy-to-use webpage. This means beautiful photos and videos that can properly tell the story of your product.
The more quality you provide: the more customers will purchase. Even if you plan exactly for your content library, you can inspire customers to buy more than they want.
Create Belief Among Customers
How many times have you visited a website (think: Amazon) and found a product that you were looking for but stopped to look at the pictures. Maybe they were obscure or dark.
Or you could say it was a product rendering and not an actual picture. Did you throw caution in the air and whatever? Probably not. You've probably searched around until you find another seller who has high-quality pictures.
Shopping online brings with it an inherent risk that is displayed in your home and expectations are low.
Earnings Recognition
If you can find a unique content voice then that can set you apart from others. You can think of Apple. How many times do you see Apple commercials or ads and know what the company is before the logo finally pops up?
They've found their brand personality and are stuck with it. They have created a continuum of content that has become an extension of their logo. This is how you build trust and recognition with your customers.
How Product Photography Providers Differ Service With the Customers?
This is a very important question as to how the various service providers charge for the pricing of product photography. Honestly, to tell, this pricing or charge method depends on service to service.
Product photography usually consists of two types of photography studios. One is a local independent studio and the other is a full-service dedicated studio.
I will not discuss any differences between them as there are several advantages and disadvantages in both cases. However, it is your job to discover what that is and to bring it about. Let's break down a little at these two points of the Product Photography Pricing Guide.
Local Independent Photography Studio
Don't worry about how much it will cost for product photography. Before pricing a photographer we need to acknowledge some key points.
If you've ever hired a professional photographer for your wedding or want to take a beautiful family portrait, you've already worked with an independent photographer. These photographers provide a variety of services by sharing a studio with others.
Benefits of Local Independent Photography
You have multiple standalone photography options and therefore take major photos. (Commercial photo hassle is always difficult).
When working with one person the rate of discussion per hour or per photography becomes flexible. The salty headaches of shipping, communication, or travel are reduced by renting by local customers.
Disadvantages of Local Independent Photography
Many independent photographers do not offer personal or local photography due to bargaining and space issues. Independent photographers may lack portable accessories and the ability to do photoshoots in any situation and at any time.
Full-Service Product Photography Studio
If you are interested in working as a full-time photographer with a professional studio, choosing a full-service photography career may be the right choice for you. You usually can find a good commercial photographer whom you can pay weekly or monthly with the agency.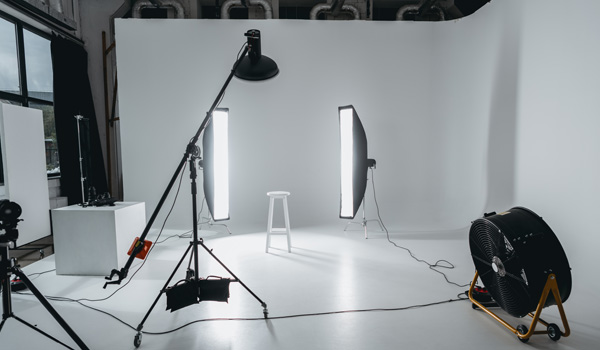 In general, these types of studios are more than just an agency, providing a wide variety of services and managing large projects of other mid-tier companies or e-commerce giants.
Facilities of Full-Service Product Photography Studio
You have all your tools. Product Photography Dedicated studios may offer lower Photography Day rates.
Disadvantages of a Full-Service Product Photography Studio
Shipping costs will be higher if the studio is away (not local). The limited choice of the studio will require you to compromise on style and shooting
How Are Product Photography Services Charged?
Are you wondering how photographers charge for photoshoots? If I answer your question directly then maybe your curious mind will be satisfied but if you have no idea about the reasons behind charging then you will never understand the proper pricing of it.
Let's get a complete idea about the product photography pricing guide.
By Product
In this method, the photographer will charge according to each image of the product. For example, If $20 per product for 100 products, then the total project cost will be $2000.
With this "by-product" approach, Photoshop service providers allow you to have unlimited images of each product. This is a useful method for you but bad-minded photographers can create more pictures of a certain product than your budget.
Photography pricing sheet or structure comes with two important conditions
The photographer charges a certain photography rate per image if the number of images exceeds the maximum or minimum amount. This protects the photographer if the customer wants too many pictures per product.
Each product category will have its own product rate. For example, a project for a cycle company where the subject is a cycle can charge their own rate according to different freelance photography.
By Hours or Days
A lot of people nowadays are curious about how much it costs to take product photography but it's frustrating but they don't really get a good idea about it anywhere.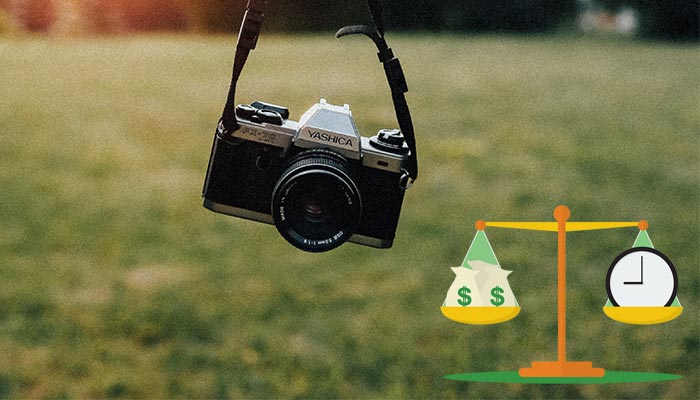 Depending on the day or hour, the price of a studio-based photograph varies. As you might expect, this method costs an hourly or daily rate of standard photography.
For example, a studio might charge $150 / hour or $1200 / day for still images.
On the other hand, for 360 accurate images, they can charge $200 / hour or $1600 / day as it provides because they need more accessories and special equipment.
In this case, if your project requires a special image that varies from product to product, it is difficult for the studio to estimate daily or time-specific production. At this stage, studios usually choose the rate of hourly or daily photography.
"By-product" pricing plans usually go through a level. Thinking about you, I am going to present a table here which will help you to get a better idea.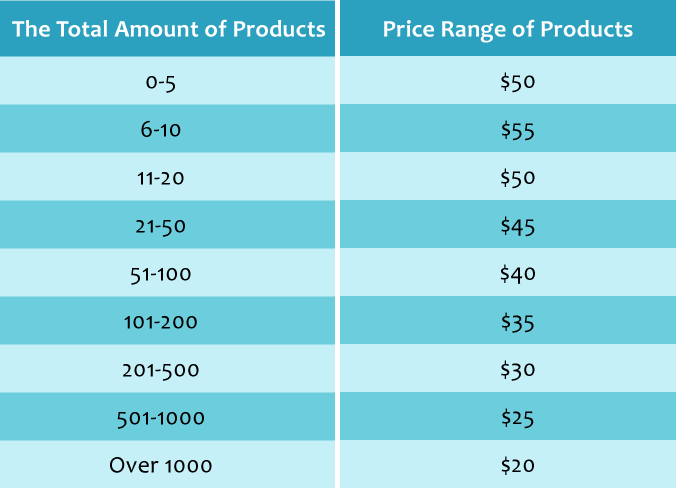 By Photos
This method, similar to "by-product", sets the price for each image you produce. Imagine the price per photography is $6 and you have 200 products that you want total 300 pictures. Now, can you tell me what will be the total cost? The cost will be $1800.
But do you know the funny thing? Most photography service companies prefer this prices style for two main reasons:
This gives the best value because they cost them whenever they capture, edit, QA, and format a picture.
They pay for each image they produce. Unlike the "by-product" method where the number of images is irrespective and the rate per product is equivalent.
The "by image" method is suitable for customers who spend time analyzing photo requirements as long as they are.
Below is a table through which you can get an idea about the pricing of this method.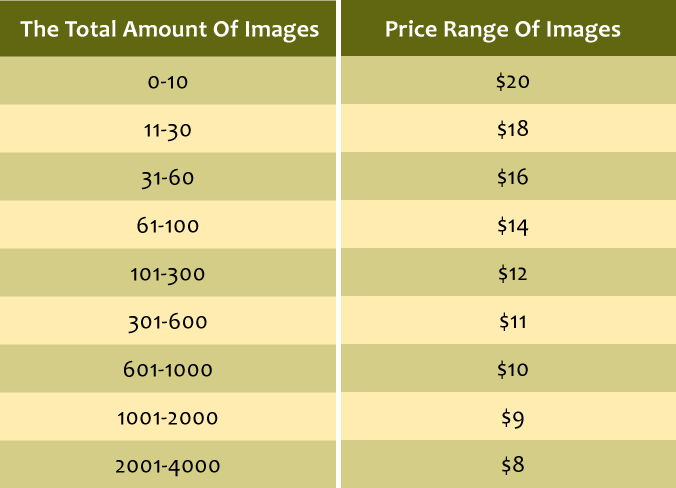 Two Product Photography Pricing Models
Do you have an idea about how the product photography project is determined? It is measured by considering what the project is and the market rate overhead and the ability to cover costs. Product photographers have that opportunity to charge their shoots.
Pricing of Custom Product Photography
Custom photoshoots, whether unique or creative, will usually cost you a day's rate + production costs. Producing professional photography usually takes many days of discussion, preparation and you will probably need to be there on the day of the shooting.
The 10-hour rate with Creative Product Photographer is based on experience between $500 per day and can go up to $ 3000 with an average of around $2000.
This does not include assistant, post-production, props, purchase and returns props, stylists, models, locations, uses, or other billing fees that go into creating a shoot.
The client has to pay between $2000-$5000 to do such a shoot for a day of commercial product photography and probably depends on how complicated the request is.
When bidding for a project business they should be careful about RFP (Request for Proposal) and be very precise and strategic about which images need to be created and for which location.
How Should I Charge for Product Photography?
If you are a beginner-level photographer then naturally this question will come to your mind how should be charged in the case of product photography.
When you work with professionals, work with studio and other best accessories in photography your value automatically increases with your experience.
With no space constraints and no equipment at all, the hassle for studios is minimized. But studios that focus on product photography can lower the price of product photography.
Price plans vary from service to service. When the product is an e-commerce listed product, the rate per photographer should be-20- $ 50 depending on the complexity of the photo.
The cost of a custom freelance photographer would be $ 500- 000 3000 + other costs per day. However, photography is an industry, and the price mostly depends on the market, the complexity of the project, the reputation of the photographer, and your area.
If you are a beginner-level photographer and you are interested in freelance independent photography then giving a huge discount would be a good decision but it is entirely your decision.
The tables I have given in the Product Photography Pricing Guide are there to give you an idea but ultimately you have to set your price.
Photography Pricing Strategies for Photographers
To become a quality photographer you need hard work, skill, and abstraction. A photographer needs to understand why a photographer is so much more valuable at present.
How much do photographers earn or salary worries certainly can't be a feature of a good-minded photographer? Instead, one should research the need for photography, be enthusiastic and work hard. When you have the skills, money is just a matter of minutes.
But never pay less than your cost to complete the shooting. Some apprentice photographers think that giving clients a big discount might make them think about renting them again. But it is wrong in the general sense. This way your reputation goes down!
The price of professional photography can always be high when the reputation of the photographer is good enough. Sometimes two photos of the same product may be billed at different rates where the pictures are quite similar. This is because there is still a possible way to get to the final picture.
In situations when you don't have any customer needs or needs production, which means you, can take the same picture in your own home using the same technique. It is therefore fair to create similar photos in both environments despite having multiple options for your choice.
You may get a little curious at this stage. The question arises that if you can take a bill-free photo where a professional photographer charges a bill for the same photo, what is the price of the photo?
The answer is that the buyer in the picture does not contain any underlying values ​​other than what you are destined to do.
This is why the answer to "how much does it cost for product photography" depends entirely on how you are. The more interesting the picture, the more value you will get.
What are the Additional Charges for Product Photography?
When discussing product photography pricing guides it is also important to mention what types of additional costs there are. Let us now know what the additional costs are.
Product Weight
A surcharge for heavy goods may apply to your budget. Heavy goods are difficult to handle and often require an assistant to lift and place the product on the table or elsewhere.
This is an awkward and time-consuming procedure and can sometimes require equipment like your heavy-duty optimistic photography table.
Product Size
Larger products are harder to maintain. A second person is needed to lift and position the product on the table. Photographers always need additional equipment such as a large photography table and large camera stand so that the product fits into the photo frame.
There are additional charges for larger products that are on the photographer's price list.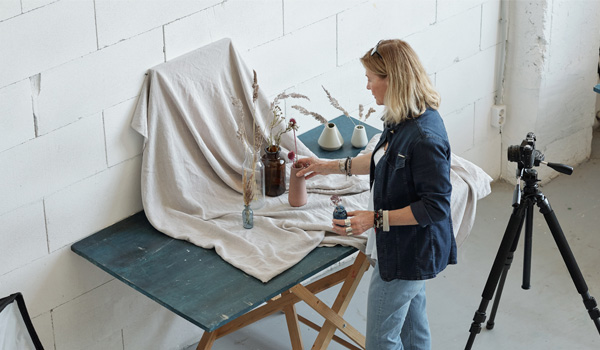 Product Preparation
Some products do not require any preparation. Shoot straight out of the box. But other products that require extensive cleaning, placement, or accessories require an assistant.
In most cases, the original preparation is made within the price, but the service provider will charge an additional fee if additional preparation is required.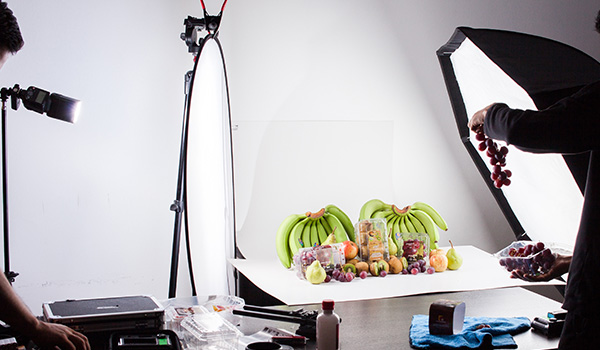 Product Styling
Styling is required for many products before taking the shot. For example, let's name some products that require styling.
Meals – Meals and meals require additional stylings such as cutting block or countertop layout or grouping with other products. In this case, the cost of food photography is an additional charge bill.
Clothing – Clothing accessories often require a mannequin or dressing accessory. Other products where there is a package or incompatible size.
Product Layout
More time is required for products that require a layout on the photography table, and additional charges apply if this time is not included in the initial photo price.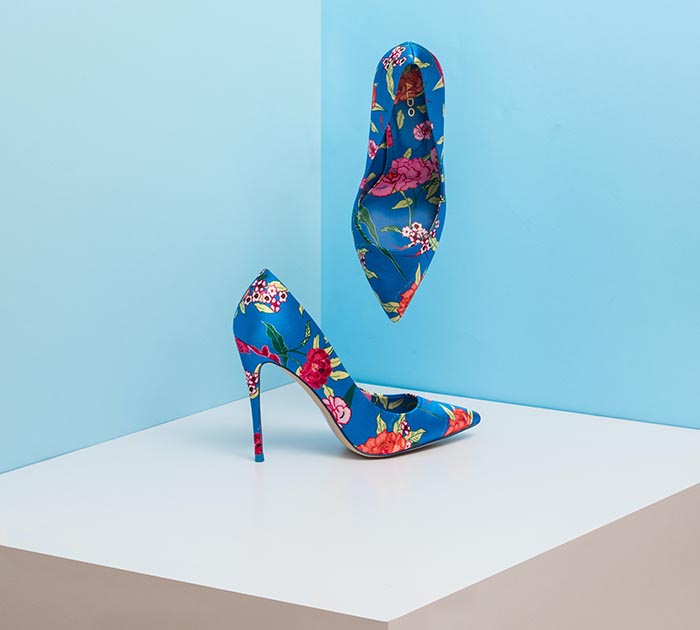 Set Construction
Some products require settings before being effectively photographed. And settings usually take a little bit of extra time. Just look at home decor and furniture like bathroom, kitchen, or bedroom, etc.
And it's harder to photograph a set product than it is to photograph a product on a tabletop. The service provider will charge an additional fee for this.
Lifestyle Pictures
Lifestyle products are clothing items. This type of picture shows which product is being used or working. For example, a person wears sportswear and exercises or has improved tires or rim parked or moving cars.
These photoshoots require special people and special scenes with different camera settings. Therefore, an additional charge may be imposed.
Specialty Pictures
If you want specific or unique views for your products, the photographer may need to set up their studio to make a good outlook. It takes time for a photographer to change things.
The best examples for these types of products are clips and specific aspects of shots in a knot, connector, or field of product.
Group Photo
If you have a product that you want to photograph together in a photo frame, the photographer needs to prepare multiple products (cleaning, placing, unpacking, table layout, etc.) In addition, grouped product photography takes longer than usual. In this case, an additional fee may apply.
You already know what the average cost of a photographer is. You should also be aware that there are some costs involved with preparing a product and shipping and returning the product to business. Let's find out:
Make a list of the products that need to be photographed.
Removing products from inventory or storeroom.
Sending products to the studio.
Returning products from the studio to the business.
Repackaging products that were damaged during photography.
Customize Your Product Photo As You Like
Conclusion
Whether it's a professional photographer or a beginner, it's important for everyone to have a clear idea of ​​what product photography pricing is. Basically, this pricing depends on the service from the service.
But if you are a photographer then you have to decide your price. I have tried to fully discuss the Product Photography Pricing Guide in this article.
Hopefully, this small effort of ours will help you enough to get a complete idea about pricing. If you want to know more about pricing, you can comment on us. We will definitely try to answer. Thank you all