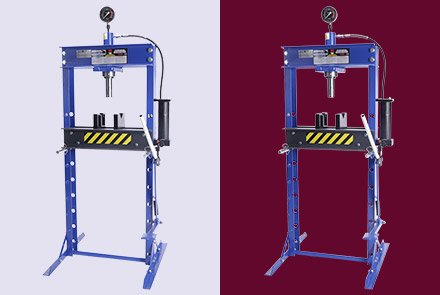 If you are searching for the best deep etching service provider, Clipping Way will be the best mate. When you take product images, there would be pieces, which you do not need and want to erase.
We will do deep etching via Adobe Photoshop to delete and fix these unwanted objects/make white backgrounds of your images.
Our deep-etch services service is tailored to ensure exactness. The designer's team goes through every dot and spot. When they have done their job, they will submit the edited file to you. You can ask for any custom format or design as well.
We deliver the service of excellence. Our graphic designer's team pays close attention to your project as needed. Besides, we add the creative touch that renders the image appears fantastic.
Our Background Removal Services makes you step out among your rivals. Our skilled post production team works 24 hours to take the business to the next level. At Clipping Way, up to 5000 photos are offered daily at the best cost for your deep-etch service company.
Deep etching is a unique graphical editing style. It involves removing or make a selection of any part of a pic. The prime goal is to isolate the parts from the backdrop. It allows you to add those parts to another background later by post production team.
As a result, you can get more customization scope. The service is mainly used in product photo editing. If you see online business product pics, you might have notice something in common. Professional product Photograph has a white background, transparent background, or single color background. 
It is actually advised by many marketing whales to use one color backdrops in product pic. In maximum cases, it is not the raw backdrop. It is actually done by deep etching through Photoshop.
You always wanted to make pixel-perfect photo showcasing for online ads. When it comes to deleting pic context, deep etching is a must. Unlike other editing solutions, it does the same and also keeps the high resolution of an image. Thus, deep cutout or clipping, or etching is considered as the only solution.
Here, at CW, you will get top-notch deep etching solutions. It is one of the most popular services for product photos. We provide image editing work with and for 100% efficiency. The result is nothing but adds value to your brand.
Types of Deep Etch Services
In Clipping Way, you can get many forms of deep etching solutions. Each of these has its only specialty. Our each image manipulation work will assist you to boost your sales.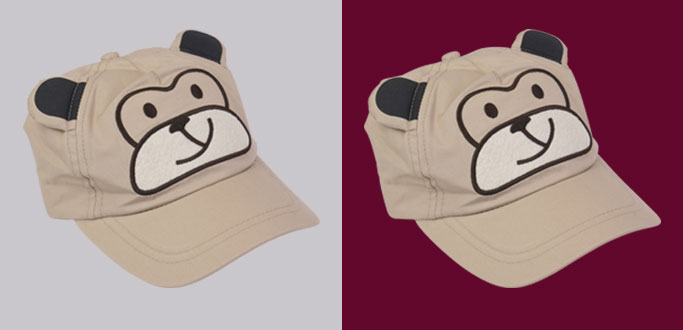 Basic Deep Etching
It is the most common tactic of deep etching. This type of object might have straight curves. We use Photoshop to execute the editing touch. Besides, we use a single path technique with flat curves for the purpose. It is because there are no gaps in this method. You can use this in a pic with a round, square, cube, or egg-type object. For instance, we use the clipping mask on an image of a water glass or bottle. There is also a need to remove the unnecessary object of the pic. The post-processing work allows us to keep the focus on the object.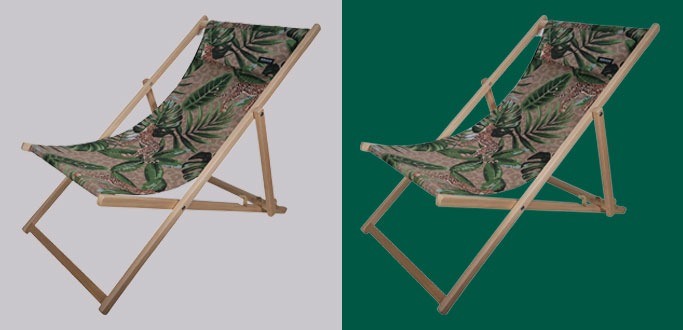 Medium/ Compound Deep Etching
We use the method in a bit more complex photos. If your pic has many holes and curves, this is the method you should pick. It is also a clipping mask need to implant medium-deep etching. A movable object or person is an example of where this technique should be applied. These shorts of photos have negative scopes and shape errors. Thus, the solution is a must. You can also use this etching in shoes, rings, and watch pic. We use the concept to cut those objects out of context. And later, we add the objects to different backgrounds. For the in-depth process, we use the Pen tool in Photoshop. The whole process is manual.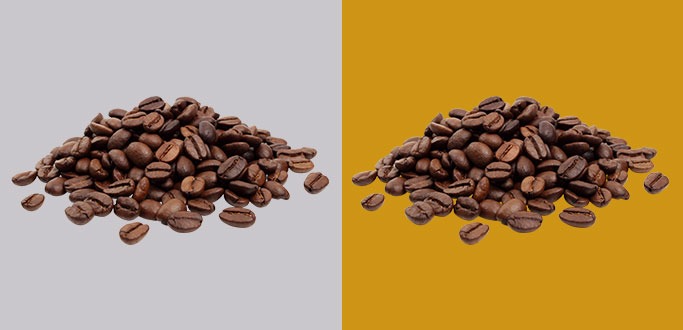 Multi-Deep Etching
It is also known as deep multipath etching. Just like the name suggests, it refers to etching or creating more paths. Again we use the world of magical Photoshop to execute this. Unlike other deep etchings, this process is more laborious. The editing solution is also a bit pricier than the other because of the complexities. In return, you can be assured since the editing will be taken care of by the pro.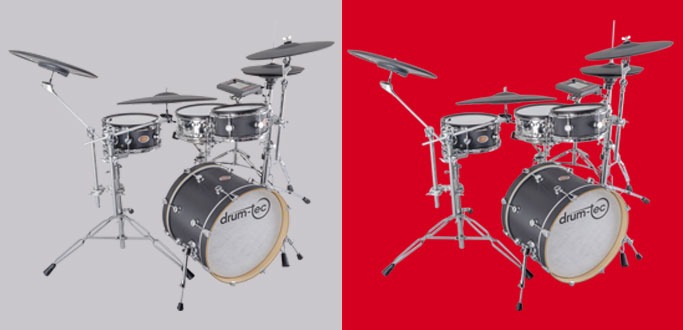 Complex Deep Etching
If you have a pic of a non-solid object, perhaps, this is the solution you need now. It is also used when your photos are excessively compressed. The editing is involved with a vast number of anchor points as the object has rough edges. You can count a necklace as an example in this editing category. It is since the type of image tends to have many holes. For this type of object, the background eraser tool can't provide accurate results. Thanks to the complex deep etching for the solution. Now, you can get rid of the backdrops without harming those complicated objects.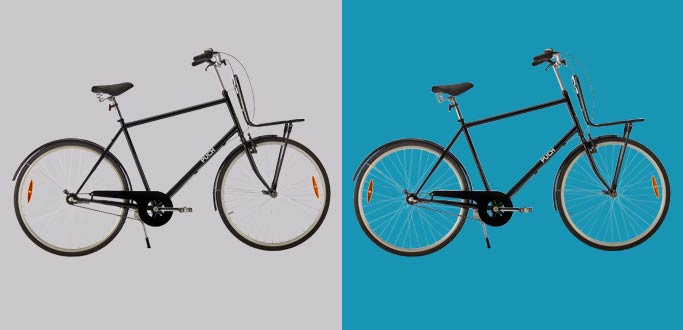 Super/Extreme Complex Etching
For editing or cutout of most complex images, this deep etching process is applied often. Typically we use this method for extracting background from advanced objects with many layers. In those images, there could be transparency grounds of the surface. Also, the photos could have abundant curves. The related images might have double holes, gate shapes, and noticeable zig-zag shapes. Hence, we have to apply an extensive amount of anchor points and closed paths. For example, this implies photos of group dummies, curved products or mannequins, floating hair, etc.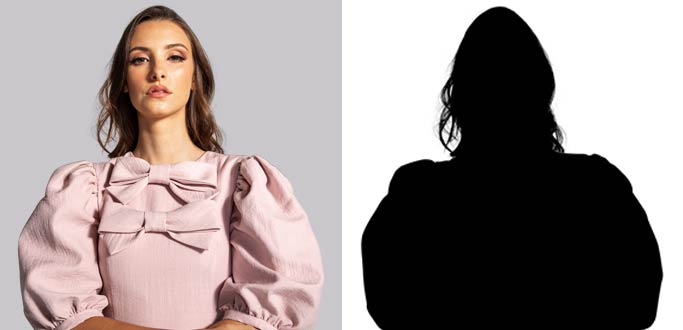 Silo/Silhouette Portrait
The deep etching technique is used mainly in portrait silhouettes and fashion houses. It is also used to change the image color. For any sort of portrait image masking, editing would be necessary. If it is applied, you can extract the raw image background. You only need to select the silo using vector paths for the purpose. You need to use the pen tool as the selection tools. It is usually used when you need to render the context transparent. Yet, you might want to keep the object focus the same. The deep etching process is vital if you want to remove objects such as feathers and fur. Such kind of editing is callous. Well, stop bothering. CW experts are here to get your headache.
Who Needs Deep Etching Solution?
The most accepted view in the image processing or photoshopping industry is, with no question, deep etching. You have to get this service if you like to keep your digital images exclusive. Let's check out who wants the facility of deep etching objects.
Deep etch is an essential component in the e-commerce business. In business, you get a lot of goods to deal with. To build a web ads, you want to make the entire image look stunning and keep the image quality high. Does your picture have an unwanted background? To achieve the goal, you need to strong post processing team to remove the original background and use a professional background removal techniques. 
Thus, you can also delete unwanted objects from the image to make the e-commerce products appealing. Deep etch can aid with that and will turn your photo look elegant as well. It will make your image ready to upload in product listings. You should take the benefit of this background removal technique.
Are you a fashion house owner? It is not possible to finish the significance of deep etches facilities in this industry by writing. We see several fashion pages online. These pages or sites showcase the photos of their clothing-relevant products with transparent backdrops.
They also have apparel catalogs where a unique context is applied to the picture. In the clothing industry, this method would make it possible to depict the clothes with and without the model. It can be so much effective for your product advertisements.
Apart from this, deep etching is vital to adapt if you are a creative snapper. To capture the most beautiful photograph, any photographer tries his best. Yet, without editing touch, it is not possible to pull out the expected result. To show it professionally, it needs a context removal touch-up. And that requires deep etching to bring a perfect result from any complex shapes.
Real estate firms need to show their property's elegance and majesty. They want to market and entice future buyers with photos. Our deep etching solution will render the fashion house owners as perfect as they want to be.
Magazines put ad space on their pages. Thus they use more pic to edit. We can render pictures more appealing, so they draw buyers and readers. Also, object deep etching is needed for advertisement agency.
Any electronics device photo needs subtle photo editing. The item should have a pro touch of background. 
We cut that with this deep etching. Besides, there could be a need for settling many devices in one image. The solution serves all.
The picture should be more practical to win more customers. The quick selection tools can't bring accurate results for the ornaments. Our advanced correction involves all forms of picture clipping – plain, complicated, compound. CW provides high-quality deep etching service for jewelry items. 
Intricate hedges and uneven lines are used for a pic with leather items. The products customers buy are crafted with deep etched icons, words, and graphics. That is where it is used the most in this segment. You can take our accurate image editing service for leather item imagery.
Picture editing is needed for vehicles, buses, boats, and other vehicles. The deep etching of the luxury vehicles shows extravagance and refinement. Experts use the method to add or remove backdrop, add multiple cars in one photo, etc.
Surprising discounts are available for you. Ask for a quote now and we will get back to you within one hour.
Benefits of Deep Etching Service
The service is immensely beneficial for all sorts of businesses. Deep etching creates a space in the photo editing industry for providing solutions in other photo manipulation services also. Read through this section to learn about these.
Take a free trial and justify our quality
Before taking our service, you may want to get to know about our quality. We are always ready to showcase our talent.
The Essentials of Deep Etching Service
Think that a dog is standing in front of a yellow doghouse backdrop is your picture. Now, presume that you only want to detach the dog and add it in a different context. It can be a commercial soft-drink bottle or a sales brochure. 
Or, suppose you're unhappy with the backdrop and want to shift the dog. It can be a red background. You can achieve either of the goals with deep etching and get Attractive product photos.
The modern savvy audiences can quickly notice if you edit this without expert photo retouchers. As a result, they will lose reliability on your brand. Not only that, this method requires more time than usual editing. 
And if you want to trim parts and add on other images, the time and dedication would be more generous. You might need to do this in different software depending on the scene. 
It will require a chunk of money as well to get the latest version of them. You might intend on re-shooting to make those changes. It will include prop cost, photographer cost, and many more. With CW deep etching, you can do all of these within a few cents per image.    
As we have both a keen eye and a creative mind, we can do whatever you desire. Our skilled photo editors make a plan before jumping onto the process. 
What should be the output look like? What should be the focal point? These are all taken under our consideration.  
Our team knows the image is not only about showing off. Instead, it has to bring conversions. So, we professionally execute our editing touch in Photoshop, InDesign, and illustrator. The image editing service meets your artistic and financial projections.
Surprising discounts are available for you. Ask for a quote now and we will get back to you within one hour.
Deep Etching Service – Why Should You Choose Clipping Way?
After reading the above insights, you have understood why this service is essential. But why should you pick us for the job? We have all traits and facilities as a Deep-etch Service Company that meets your expectations. We have a team of professional designers to provide you the best deep etching service.
Take a free trial and justify our quality.
Before taking our service, you may want to get to know about our quality. We are always ready to showcase our talent.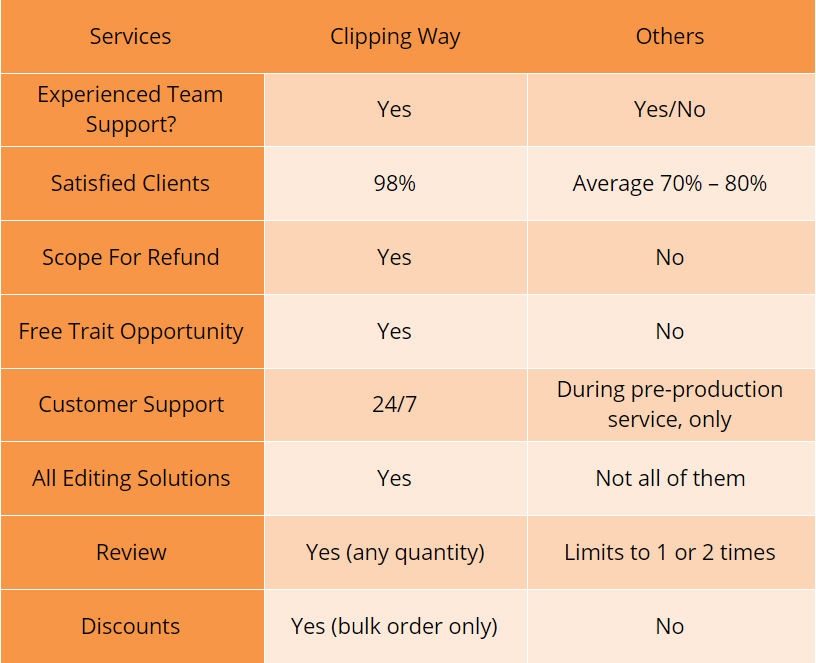 Related Image Cutout Services
Isolating parts of images

Make transparent backdrops or change it

Create image wraps 

Add or remove text

Vector outline creation 

Silhouette selection

Separating parts for animations
Free quotes for photo editing order
Would you like to get a quote now? Click on Get A Quote and we will send you a quote within 15 minutes. Why you are waiting for? Let's get it now.
Deep Etching Photoshop – How Our Experts Do This?
There are 3 deep-setting approaches used in Photoshop, one with its own unique secrets.
Use the eraser function to remove parts of a picture or illustration that you do not like. The only drawback with it now is that it's not very reliable. You wind up with sharp edges with this process. The pic would look like it has been edited.
We can use the Photoshop Color Selection tools to pick and remove different colors from the file. It allows us to keep the bits that you want to leave untouched. The trouble is that the regular picture has lots of different colored pixels. If the editor can't realize what he is doing, one will end up with a ruined image. Besides, the process needs a manual touch-up. It will also cost the editor a bulk amount of time.
Our Preferred method is using the Pen tool in Photoshop. We use the tool to intensify or cut out the part in an image. There are many benefits to this method. You don't erase something in the final pic throughout the process. It ensures we can tweak with that till our client is 100% satisfied with the outcome.
The Pen tool technique has firm control over the image, so you can change and edit it to our clients' requirements. The final product of your deep-setting looks realistic and stunning. Once perfected, no one will be likely to find the picture being touched. ⠀
We have to pick a picture with a contrasting color between the part we want and the sections we like to delete for the first deep-setting adventure. This offers users a clear advantage to play with. It also makes things much clearer to recognize, even though one is not zooming in.
The Pen Tool generates a different layer called a shape layer in the Photoshop screen. It is covered on the pic that implies we do not connect with the source.
The Pen Tool generates a path-a complex vector blueprint that helps one change it right after it is done. That's what keeps the Pen Tool so effective in object deep-etching.
You can hire Clipping Way for Outsourcing photo editing service. Let's get the Professional Photo editing at a low price
Wanna start your business with us?
Frequently Asked Questions
A picture editing service is segmented into many forms. Each form offers a unique opportunity for E-commerce business and physical marketing. 
The Deep Etching Service is among them the most vital Support. Often it is required, especially for context removal. 
We use the Adobe Photoshop Pen Tool for the Post-production work. You may delete distracting items or backgrounds from a pic with this advanced technique. Proper deep etching requires a combo of skill, premium tools to meet your expectation. 
Here in Clipping Way, that is all we are about. Whether you are a struggling moment or a leading one, we got the backup to solve your issues. You are always welcome to discuss any offer you have in mind. We offer a reasonable price and a quick turnaround time. 
Lastly, we ensure 100% privacy assurance of your image. Let's start building a relationship that will deliver the best value for your online branding.
Great Company! They care about you and your request! Overall, great company to deal with and totally deserves 5 stars!
- Keara Mills
I had some images that i wanted to use for my website by removing the background and their team did an award-winning job!!
- Andreas Peters
I want to thank Clipping Way for their efficient service and on time delivery with the best price. Best wishes to the team.
- Alphonso Ritchie