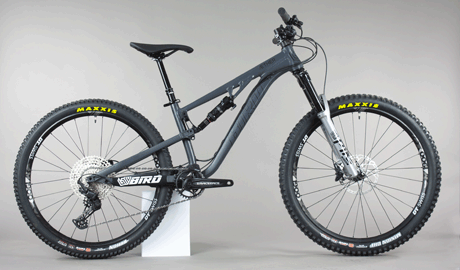 Image Cutout Service is a commonly offered editing solution. The technical cutout service is vital for any commercial to private branding. For big to small businesses, online to physical marketing, you just can't ignore the cutout solution.
Photoshop pic trim service assists in isolating specific parts from the backdrops. The sliced part can be used by anyone in versatile contexts later.
Folks who grind in the fashion field, marketing, and brand development are often scouring online for reliable editing solutions.
A potential e-commerce firm will require an alluring product listing. For them, we offer the most flexible pic cutout service. With substantive skill in editing and branding, we also offer all sorts of clipping path service. Our service includes pic alternation, retouching, and photoshop shadow effect. Our goal is to produce a print-ready image. We ensure fixing any missing or misplaced parts.
We are serving photo studios, clothing businesses, freelancers, e-commerce firms, retailers, vehicle dealers, etc. Thus our service plans are cost-effective and meet everyone's desire.
What Is Photo Cutout Service?
Image Cutout is a process of cutting photos by choosing a part. Editors use Photoshop software for the purpose. The service allows you to place sliced pieces on a new backdrop. You can add a few more items and effects to make a flawless collage photo.
The use of image processing has helped in the progress of the e-commerce and photography sectors. Some editing software is used to produce specialized or highly qualified photos. The cutouts are often used to catch the attention of the viewers. It allows highlighting distinctions among multiple objects in an image.
The designers separate items from the picture. As a result, the output is showcased in an impressive way. 
Our image cutting service is quick, user-friendly, and affordable. We deliver effective image clip services with elevated detail. Our digital media and Photoshop-savvy team members know the job well. The staff here are trained to handle different types of tasks. We can take care of any complex editing.
Depending on the type of your need, you might need any of the below cutout types –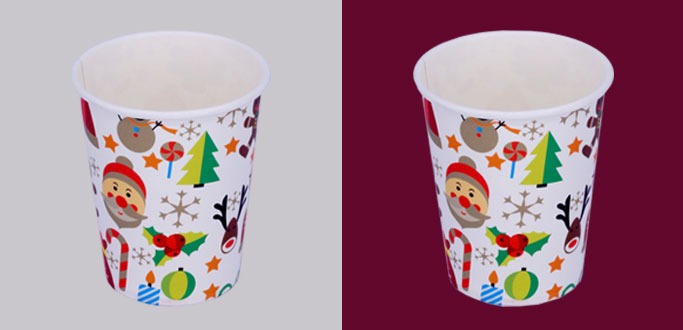 Basic/Quick Picture Cutout
It is the simplest type of cutout. Usually, it consists of a single direction of clipping. The clipping typically involves few curves. In this sort of image, the amount of holes is also less. The service is for images that include circular or tiny, curved forms. These might be images of cell phones and similar objects. Thus, the editing process needs less time and effort. You have to spend a little to get this service. Designers have to spend around 10 to 15 minutes per image to do the job. Price is low for this type of image.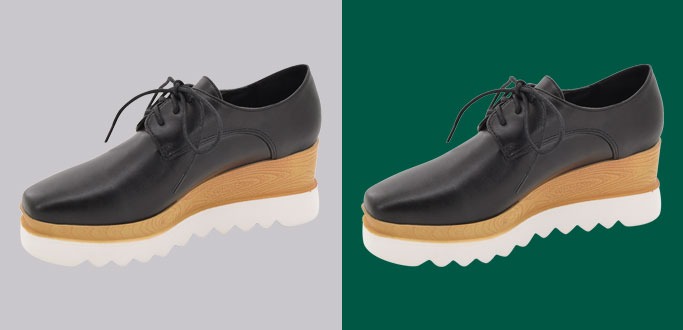 Simple Picture Cutout
The pic cutout concept is not the same as the basic cutout. Maybe the product in the image can be the same, however. The cutout service involves editing with a bit curved product pics. Alongside this, this sort of image tends to have holes. For instance, we use this trick to edit photos having mugs, shoes, caps, etc. Unlike the basic cutout, it will have more anchor points. Also, the path numbers would be more than usual. Since the path creation process is a bit complex, you will need a skilled hand.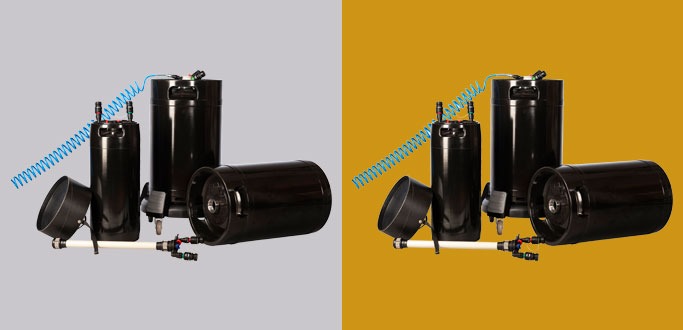 Medium Pic Cutout
The medium cutouts tend to have more holes alongside a rounded shape. These sorts of editing are related to photos of shoes, mugs again but with more details. The number of anchor points and pathways are quite more than previous methods. As for the reason, the pics supposed to have embedded clearness. With that being said, the cutout job is tougher to tackle. Even an amateur editor cannot tackle medium cutout images. It really needs professional handling.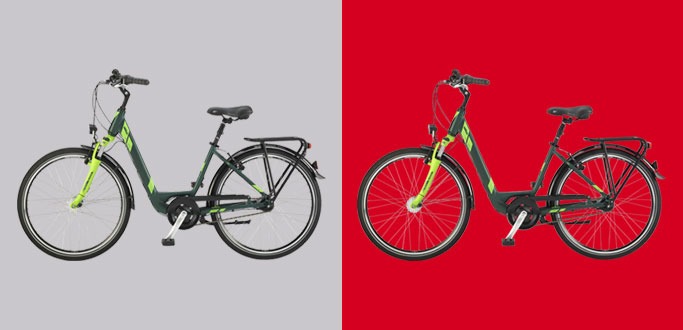 Complex Picture Cutout
In many product images, we apply the complex cutout touch. These sorts of ideas have double holes, net, gate shape. Also, there could be flat tor vertical lines. Among all of the above, these cutouts will have a significant amount of pathways and anchor points. The cutout style takes care of a group of fancy photos mainly—for example, doll sets, fence, hair or beard photo part, jewelry, etc. The service charge for this type of image editing is the highest. Complex image cut out service can bring the solution.
Uses of The Cutout Service
Within your expected timeline, CW delivers budget and efficient picture cutout services. We make your images impressive and alluring. Our experts work precisely so that you can amaze your potential clients. 
Here are some of the key editing solutions we provide as part of Picture Cutout:
For Professional Product Advert
The specialized service set already built a benchmark in the e-commerce industry. We are also witnessing its emergence in merchandise photography. With the service, you can save your pic on any backdrop. Its use is mainly for product shoot since the process requires a custom background. 
For retouching and optimization, the cutout service is also used. It is nothing just to make your photos remarkable. Since the raw images tend to have wrinkles and dust, a thorough retouching is essential. That is where a photo cutout service comes in like a blessing. We also use the cutout service for contrast and color adjustments. 
These parts of cutout adjustments are mostly used by online stores. The sort of businesses also uses the service to trim product images in a meaningful way. All these are to get the attention of the potential audience and make professional showcasing. It eliminates the presence of irrelevant backdrops.
Our fast cutout is perfect for regular branding needs. These are image cropping, retouch, and shadows. We offer quick and credible pic cutout editing for web portals, publishers. The service is also useful for talented snappers.
The service is not limited to only instant editing. It will also get you access to future editing needs. For those businesses, we have an easy, reliable, and fairly priced solution.
Multiple Product Image Cutout
Multiple e-photo cutting facilities are Clipping Way's specialty. In comparison, with this service, you can adjust different parts in a photo. For instance, you can intensify the color, alter the warm white effect on your image. 
You can moreover remove an entity from a pic or rotate your image. The objects or goods that involve this cut-out picture are GIF and Flash compression animations, apparel catalogs, e-commerce items, website designs, and more.
It is a significant chance for your e-commerce firm. We are offering 15 percent to 50 percent discounts on the bulk backdrop removal order. 
From tiny to big businesses, the offer will deliver immense value. You may reach to us or try our trial strategy to save energy and money.
To assess our skillset in picture editing, you can send us one photo to modify for free.
Super-Complex Product Pic Cutout
Extremely Detailed Picture Cut-out is used on a wide variety of items. These sorts of editing have double-hole sophistication. Also, the cutout involves a vast percentage of pathways and anchor points. 
A fence made up of several five-foot-tall decorative poles is a type of photo that needs this cutout service. Besides, group pictures of floating hair, group close-ups, hand-drawn graphics, and an ensemble of people and dogs are also related to this ultra-complex product pic cutout.
The service helps you to eliminate any object from a messy photo. It is also a part of the shadow making process. 
It gives your product pic immersive access for advanced editing. For making the photos elegant and appealing, the service is vital. Thus, every business needs an ideal clipping path solution. It should be 100% able to capture viewers' eyes.  
For our loyal clients, we often offer discounts for bulk context removal services. There is no chance of losing efficiency and production speed. We are ready to solve a large editing quantity.
Surprising discounts are available for you. Ask for a quote now and we will get back to you within one hour.
Our Image Cutout Service – What You Can Achieve?
The cutout of images is highly profitable for businesses. Whether you are in e-commerce, publishing, or any other industry, this is evident. It is not only about the money saver. The service also ensures quality. It is needless to say that the service consumes less time compared to others. Also, it assures delivering commercial quality pic. 
For deleting backdrops, and other retouches, our team uses the latest software and technique. The whole process will be done manually.
Image Cutout Service – Make a Turning Point in Online Branding
You might hear that the graphics have a greater influence on individuals. Indeed, it is a truth. In reality, visuals account for 80 percent of what we recall. Are you wondering why that makes sense?
Well, according to the stats, if you have a high-quality pic, you might get more conversion. It is because those pics are the KPI (key performance indicators).
A product image creates influence in the buyers' minds. The edited images will be more attractive and deliver more detail. It boosts up the product understanding, branding, and all.
Your raw picture might be a bit defective. There can be a misplacement of shadows, reflections, lights, etc. All of these will make your photos look dull. Without adequate editing touch, these will not bloom.
With our pic editing service, you can modify those issues. We make these defects flawless one by one. Most importantly, our team will solve those issues without compromising pic detail.
You might be wondering that the cutout service is not required for your venture. Well, if you have any offering and market online, it is just vital. Let's have a look at the importance of the cutout service for businesses.
Surprising discounts are available for you. Ask for a quote now and we will get back to you within one hour.
Industries Utilizing the Services of Cutout
Several businesses use cutout services to maximize the online marketing of any brand:
The cutout service is vital for e-businesses. Indeed, those businesses are jumping into our door mostly to grab the service. For the e-commerce industry, it is critical to keep consistent photo production. The marketing lies mainly in online approaches. And the main content is product images. So, it is urgent to make the photos look nice. 
More specifically, the industry is a bit different than the others. Here, prospects do not get the chance to buy the product physically. Only the item pic is the way to reach and convince a customer. 
Through the product images, you can give them an idea of what the product is. They also get the trust of the good's quality from the image. 
If your photos have great detail and are tuned up correctly, you can expect them to buy. Also, it is not about a one-time buy situation. You want to keep them permanent. Hence, achieving their trust is crucial. 
A full-fledged image processing support is vital to achieving the goal. Doing this on your own could be frustrating. It requires tons of time and patience. In this scene, CW can help you out. We deliver the bulk amount of image processing support. It is just like an e-commerce business need. 
We are already serving some of the top e-commerce companies around the globe. Many of them are working with us for years. What we do is retouch and do another editing so that you can showcase the image with confidence. Our target is to increase your sales growth. We help you to take over the market, leaving your rivals behind.
The apparel industry is another segment that needs cutout service. In most cases, clothing brands have to use models to showcase their offers. That is where background removal comes in. 
If the photos will be taken with a dummy, then the Ghost mannequin service is vital. Besides, to changing the color of the cloth, editing is needed. The point is for any of the above needs; photo cutout is the core part. It gives access to those editing. 
For catching growth hack, a clothing brand must improvise their online marketing and content. As images are the key to that, one should not rely on self-editing. It would be easy and hassle-free to drop the duty on our head, and you focus on something else.
A further industry, which needs to prioritize the editing is the apparel sector. The sector's emphasis is on the core aspects to grab the attention of the audience. The usage of the picture cut service helps to highlight the picture's focal point.
Our promises are quick delivery, saving money without dropping the quality standard. The service will be continued even if you are sleeping. We have editors' backups for 24 hours. Our service can save you up to 50% of marketing and content cost as far as our study.
The services are vital for the following achievements –
We have mentioned earlier. Photos are the first item to draw buyers' attention. Our editing service keeps that settled. We make pic realistic, alluring. As a result, your prospect can get a better idea of the product.
Photo editing enterprises provide professional picture processing facilities. The agency helps to boost up online sales revenues. 
A correctly edited picture will quickly capture a buyer's appeal. A high-quality pic will draw the right buyers. It will also increase the popularity of a business. Well, if you really need to offer your pictures a fresh look, try the object cutout service.
Take a free trial and justify our quality.
Before taking our service, you may want to get to know about our quality. We are always ready to showcase our talent.
Image Cutout Service – Why Should You Choose Us?
In Clipping Way, we know what your value is and struggle. Thus, we take care of all. No matter what is the price or quantity, our service quality remains the same for all. Our clipping path solution is done manually. It is vital to maintain efficiency and perfection. 
We serve clients all over the world. Our core is superb picture cutout solutions. There are also other pic editing services in our bucket. 
Our teams are trained to provide the latest picture of cutout facilities. We use the newest processing tech and modern infrastructure. We follow stringent protocols for data security.
We offer all the high standard editing solutions. Our service includes clipping path, masking, backdrop editing. We also serve pro editing such as ghost mannequin, shadows filling, and different effect editing. Unlike others, we are not limited to Photoshop. 
We cooked our hands in all the fantastic and modern editing tools. So, whatever you get from us is not comparable to a random agency. With our decade of experience, you can enrich your online presence.
Clipping Way (CW) is recognized as a top-notch pic retouching service firm. You might not find that standard hardly find elsewhere. We are packed with a big team to serve you.
Our motto is to meet your expectation at any cost. We believe there is no 99% if we want to stay on top of others. Our revision flexibilities are there unless we can satisfy you.
We are fully committed to ensuring 100 percent protection of your pic. Since all our workers use Private Cloud, no one is likely to use their USB stick or other tools. Our host system protects our client photos at all times.
With our pic cutout service, you will deduct the cost of recruitment and marketing. You can get our solutions at a reasonable price. Especially with our Ghost mannequin effect service, you can get great value.
As we have a big team and a large customer base, we can minimize our operational cost. That is how we are offering those premium services within your range.
In case of situations or busy deadlines, we are devoted to meeting targets. Our teams never waver to render more attempts to keep things rolling.
We have 24/7 service. We have 150+ photo editing wizards who operate in 3 shifts a day. This trait helps us to keep with your expectations.
We also make sure to edit in all the latest software. Our competent and trained designers ensure making streak-free edges in photos. The output will portray an authentic, desirable, and natural product.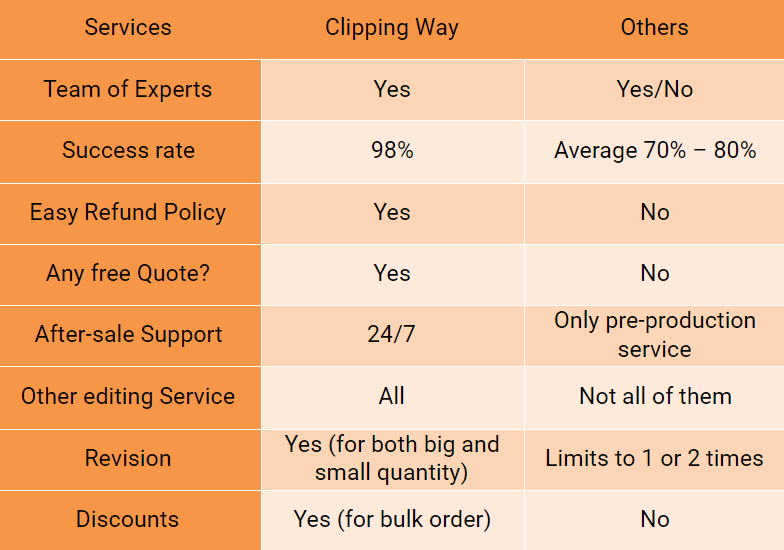 Related Image Cutout Services
Image masking service 

Picture clipping path service 

Product photo retouching

Object Removal

Model pic retouching

Color correction or alteration

Glamour Retouching

Photo restoration service
Surprising discounts are available for you. Ask for a quote now and we will get back to you within one hour.
Photoshop Cut Out Image – How to Edit
The latest Photoshop CC offers some exciting features for image cutout. Among them, the "Select Subject" is the most vital tool to do this editing. It allows you to pick each of the objects in a pic just with a click. In Photoshop, it is also the quickest tool to do those touch-ups. We will go through how to do the trick in this section.
Make sure to select a high-resolution image before start editing. The photo should have proper contrast between the objects and backdrop. For keeping the pic cleaners, this trait is essential.
Step 2: Selecting the Object
Tap on the Select and go to the subject first. It will allow the software to analyze the pic. The process will be automatic. Within a minute, it will select the object. You will witness the selection then—no need to worry. The selection is supposed to be appropriate if the photo meets Step 1 guidance. However, we have to tune up the mark up for betterment.
Step 3: Outline Recognition
Now, again we will hit on the Select option under the menu. There, we will pick the Select and Mask. It will make appear a popup window on the right of the screen. There will be a panel also with many essential tools. Now, we will select Overlay as the visual. It will allow us to view the overall selection parts. The selected areas are supposed to be red-colored. 
There is a tool on the left panel. We will then use this to fine-tune the selection area. With the Quick Selection tool, we will identify the shape first. Then we will use the Refine Edge tool. 
It will help users to pick the vital parts of the image. Further, we will use the Quick Selection tool to make the cutout as we want.  We might use the tool to paint also. The using manner lets us use a rounded brush so that we can identify the edges quickly.  
Depending on the object edges and type, we might play again with the Refine tool. Then use it as a brush over the sections. The complexities and time depend on the kind of the pic here as well. Here, the accuracy is dependent on the skilled hand.
For refining the width of the variables, we will use the Smart Radius tool next. In the tool properties window, we will pick the slider size to 1 pixel. Again, in different cases, the size can vary.
Now, we will go to the Output Settings. It is located under the dropdown menu. There we will check the Decontaminate Colors. It will do some auto touch-ups. It will also change the output and save it as a new layer. 
It is required to keep things optimal. Because of the new masked layer, there is no worry about losing the image or editing detail. Also, the raw image is saved as a separate layer. Then, tap on Ok to confirm the processing.
You can come out of all these troubles with Image Cutout Service. We will take care of everything with professional handling.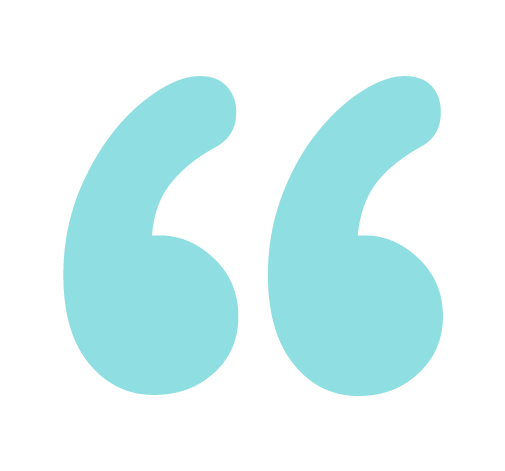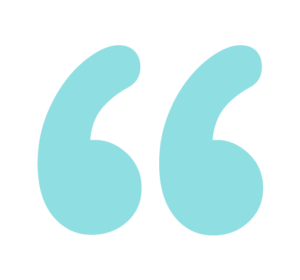 Real Stories from Real Clients
Get inspired by these stories.

Their Photoshop Cutout Service was up to the mark. Afterward, I tried their other services and got satisfactory results. I am amazed by their editing quality and dedication.

Each time I tried their service, they amused me with fabulous quality photos. They're the best Image Editing Company I have ever experienced. Thanks to the team for editing my photos with perfection.
I tried their services for my product photos. Image editing quality was top-notch and precise. They're fast to respond to any queries. Their team is co-operative as I would have expected.
At ClippingWay, you will get Photoshop aesthetic editing solutions. Image Cutout Service is one of those excellent solutions.  The service is referred to as cutting any part of an image with subtle editing touch. 
It is a widely used editing touch by different businesses. E-commerce, photographers, publishing firms, and online portals need this service often. Any business can rely on our solution to meet their marketing goals. Our skills in different niches will help you out to achieve the most. We truly value your satisfaction. Thus, we ensure you are getting high-end service. 
While editing, the experts will take care of every pixel. Their skilled hands and mindset result in great output. The best thing is our price will not bother you at all while serving with the international standards.  We also ensure that the submitted photos will not require any extra modification. Get a fully packed solution from Clipping Way.
Frequently Asked
Questions