Clipping Way has 150+ in-house expert Photoshop professional in cutout image processing service, we can send you to cut and process your images quickly, cheaply and in large quantities. We offer 24-hour service, which allows you to obtain your processed images the next day. The team is made up of experienced image editors who daily process a large number of images for many renowned clients. Our contact person will give you useful tips to optimize your images and show them in the best way in your online store or for advertising. Our experts will create a awesome look of your photos after applied photoshop shadow effect. Get free advice and send us 2 test images for the Free Trial that we will process for without any cost. So, you can convince yourself of the high quality of the processing. We will send you a personalized offer adapted to your needs and your set of images.
Image Cutout Service Categories
Based on the complexity of Image Cutout Service, we categorized it in 4 subcategories. You can take a gracious eyeshot over the descriptions below: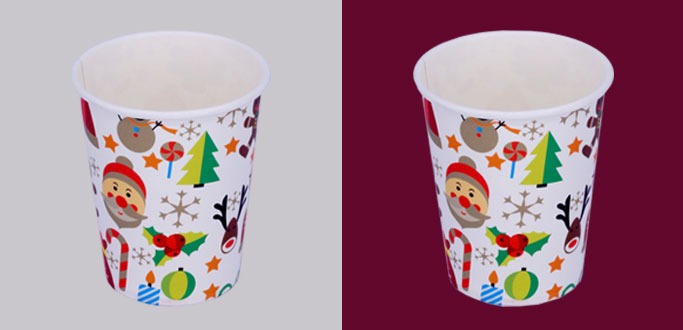 Basic Image Cutout
Basic cutout is the easiest cutout service. It generally requires a single clipping path. These paths are mostly straight curves. This sort of cutout is applied to those images haven't any holes. All product images are not suitable for simple cutout service. This service is mainly for rounded or the small curved shaped product. A mobile, ball, egg, mouse, watch etc. products are great to apply simple cutout.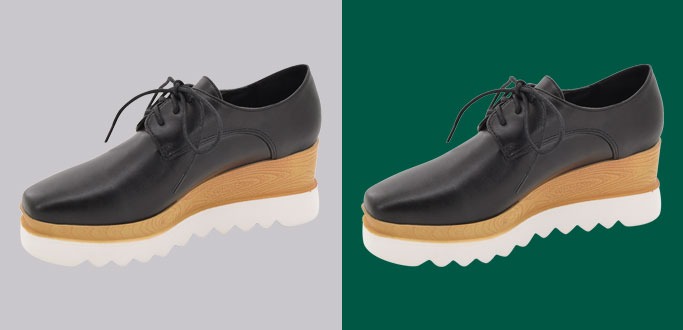 Simple Image Cutout
Simple cutout service is biased of basic cutout service. Here, the products remain same. But only one difference is that this service is for the curved products with a hole as like as the mug, T-shirt, shoes, camera, cap, etc. Path numbers increases and got more complex than basic cutout service. The number of Anchor Points also increases while applying simple clipping path service.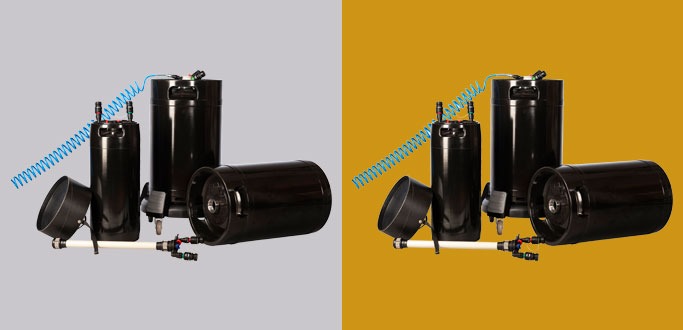 Medium Image Cutout
Those products have multiple holes with curved shape have to apply medium photo cut out service. In this service, anchor points and paths increase rationally. These kinds of images had few embedded transparencies. So, it's a complex task. Basically, the complexity of cutout service started from medium cutout service. Products like a group of shoes, a group of mugs and the same needs image cutout service.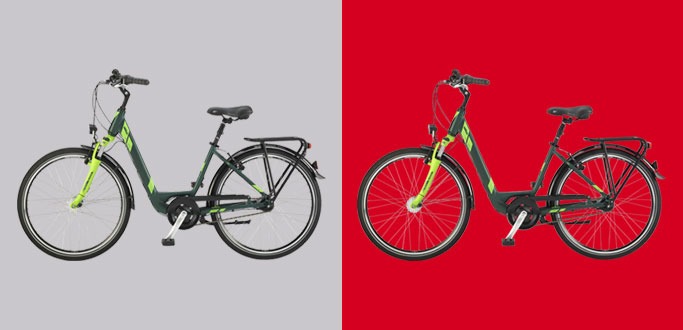 Complex Image Cutout
The images with complex geometrical shapes need Complex cutout service. It is also for the group of images. A huge number of paths and Anchor Points are created while applying clipping path around the image edge. This is time consuming and need professional photoshop expert to complete this task. This type of images need Complex cutout service: Bicycle, Christmas tree, chains, flower bucket etc.
Here we have provided a tutorial to share the basic working process of 
our Photoshop professionals. You can easily understand how our
expert designers do their work if you watch video
Frequently Asked Questions
For any usual inquiry, you can check the section below. We have listed the questions and gave the possible answers you may want to know. If you have any query let us know, our customer care representative will be happy to help you.
Great Company! They care about you and your request! Overall, great company to deal with and totally deserves 5 stars!
- Keara Mills
I had some images that i wanted to use for my website by removing the background and their team did an award-winning job!!
- Andreas Peters
I want to thank Clipping Way for their efficient service and on time delivery with the best price. Best wishes to the team.
- Alphonso Ritchie