Here we are taking a look into another important genre of photography. Travel photography is a unique genre of photography that anybody can engage in.
There are chances that we might not possibly remember the smell of a flower or the awe of gazing, the caress might be easily forgotten, and the amazement of an enormous roller coaster might not be remembered.
Nevertheless, these things can be brought back to life by viewing the photos of such places. The sensation returns, the feeling is revived and that particular location becomes relieved.
These tips are incredible, unique, and easy to understand and apply. Read through carefully, share with friends and family.
That information will be helpful for all sorts of photographers including those who are involved with Ecommerce Image Editing.
What Is Travel Photography?
Travel photography is simply photography that cuts across several subjects or a wide variety of items in different conditions. Also, as a travel photographer, there is a need to be equipped with various skills, and also being versatile is of great necessity.
Often, these skills have to surpass your knowledge of photography. A rigorous organization with a well-refined ability to carry out proper research is also needed.
There are certain tips that you should be familiarized with when you want to engage in travel photography. These tips are formulated to give you a nice shooting experience even though you might be trying it out for the first time.
You need not worry; these guidelines would help you do the magic. First, you have to decide or make a choice concerning the location. Whether it is a beach, mountain, food, river, or church, you would have to make up your mind on that.
You might need to take some time carrying out certain researches. Figuring out which features the location has.
Also, read books and travel books to ensure you understand what shots are expected of you. Now let us dive into some basic tips that you would need to do excellently in travel photography.
Top 15 Tips For Your Travel Photography Improve
# Understand Your Camera
First, let me burst your bubble. You do not need an expensive camera to take good travel pictures. With today's advances in technology, even with your smartphone, you can take great photos.
Sometimes, you might be unable to tell the difference between a photo taken by a DSLR camera or by a smartphone camera. But you would need to know and understand the camera aspect of the phone.
So whatever camera you intend to carry out, you need to know how it functions. It is possible to have a great camera and not be able to shot great photos. In another scenario, you would have a lesser value camera and great photos would be taken by it.
If possible, I would suggest you check out some YouTube videos to understand how your device functions optimally. Also, remember to get other camera accessories to enable you to take good photos.
Know More: Street Photography For beginners | Photography Lighting Tips
# Research Places
There is a popular word of wisdom that states that failure to plan would result in a plan to fail. That might sound very harsh but It conveys some truth.
However, it is not required that you have everything figured out. Sometimes, having it all figured out is impossible. But to some extent, you might have little details figured out.
Do good research on various places, check to know what features are present there. Features like rivers, mountains, topography, etc. What the topography of the land looks like, would help you in deciding what kind of photos you intend to take.
You could make use of Pinterest, Google, Instagram. Also, you could phone a friend, to enquire about a location. All these are ways you get to figure out areas you wish to explore.
# Be Comfortable And Wise In Your Packing
You must be light when you travel. Travel photography might become tedious when you have heavy bags around. You would be hindered to take the necessary steps or actions as you should. Evening Simply packs the needful. Everything else that is not necessary should be left behind.
For instance, you intend to make a video alongside your photography and you need to take more equipment for the journey, endeavor to carry a comfortable case.
This would enable you to carry the load on your body and give you the chance to make moves. Also, you need comfortable shoes to enable swift movement.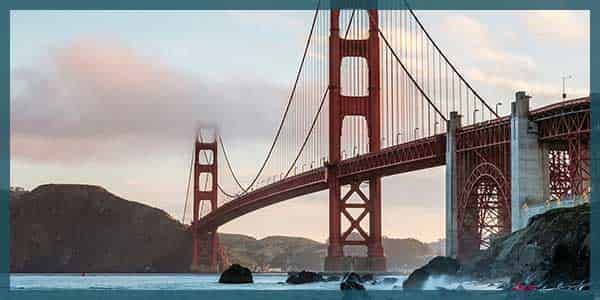 # Mark Your Spots
Once you have figured out areas you wish to photograph, ensure you place a mark on them making use of google maps. With this, you can create a pathway of events you wish to cover.
Also, you would be able to create a good transportation route, having locations that are both far or neat from one another.
Google maps have a safety feature that enables you to save a location so you can always recall. This would help you remember the locations you have in mind to visit.
# Get Up Early
This is one of the very vital tips of travel photography that you should not forget. Great things have to be built and they don't come on a platter of gold. Endeavor to get up early to beat the tourist or indigenes of that location.
For instance, you might want to take photos of a statue without the crowd. Waking up or getting up late would hinder this agenda. It can only be possible when you get up early ad set out.
Also, getting up early would allow you to take pictures easily while avoiding the harsh sunlight.
# Stay Out Late
Now, if you are a late riser, then you can't get up early. So, I figured out a solution. Stay out late to allow the tourist or indigenes to go home.
This would reduce the amount of population around your location. This is quite feasible if you can't wake up early. Evening shots can have a cool feel at dusk.
Know More: 10 Best Camera for Product Photography In 2021
# Explore Various Angles
With travel photography, you would need to be creative. All shots cannot be from the same angle. You need to be creative with the angles you shot at. This would bring out the beauty in an incredible form.
An unexpected and incredible perspective can be what you need to make a remarkable photo. You should not let anything limit you. Don't stick to one style, try out new patterns or styles.
Once you take a photo, relax, take a step backward, move to the right side, move to the left side, try out all angles. It would produce an incredible result.
You don't have to stick to the rules. The rules are meant to be guidelines, not something that you stick to forever. Sometimes, not following the rules will generate better and beautiful pictures. So, try new things, explore some more.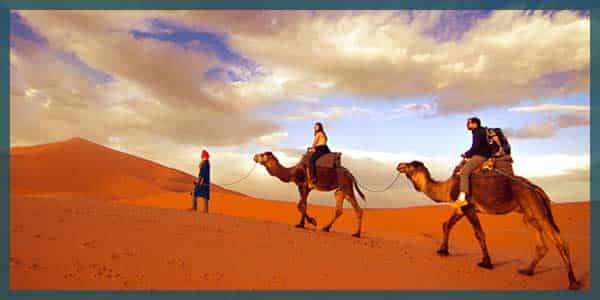 # Request For Portraits
This is an exclusive tip that has to do with you relating to your audience. Some photographers would simply prefer to play a passive role while on this journey. Confidence is an important attribute for a photographer.
It is also a stumbling block for the photographer if they lack it. You would love to take shots of an environment having the subjects included in these cases they are the people.
Know More: Complete Amazon Product Photography (Must See)
Understand that you have to be nice and decent in your approach. The worst that could happen is they would give you a 'no' answer.
And that is not the end of the world. Otherwise, they would nod their head and agree to your request. Ask for those portraits, they would add value to your collection.
# Use Your Shots
Now, when your holiday has come and gone, what do you do with the photos you created? This is one question that should be answered in all sincerity.
If you got some amazing frames, you could get into a travel photography competition. Or better still, you could the images to a stock site and in return generate some revenue.
Also, with these photos, you could reach out to travel agencies for a job. Or an individual who has a website for tourists could make use of your images.
This is to say that you are not doing travel photography just for fun. It could be fun, but you could turn it to a source of revenue for yourself.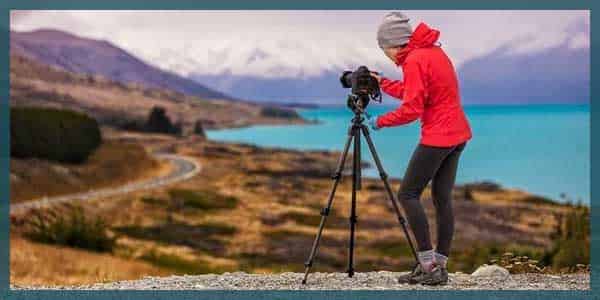 # Be Careful
While you journey, you'd meet people who are friendly and most of these places are quite safe. But you might get to certain places or just a few places that might be dangerous.
You must always be cautious of your environment and take steps to be guided in an unfamiliar environment.
This is one of the reasons we would advise you to take travel insurance before you set out. Check such a policy to see what it covers. Such as your gears, and other equipment or even health-wise.
Take safety measures such as having a small amount of local currency somewhere you can easily reach for it. Also, keep such emergency numbers close by. These are the steps you take to be safe in an unfamiliar environment.
# Make Use of Editing Tools
Photo editing tools can be very useful for your travel photos. You would need to amplify the beauty of your photos. Photo editing software such as photoshop is key to getting this done. Sometimes, errors might occur in a shot and the only way to get rid of it is by editing,
Editing is where the magic takes place. Most of this software is free. Although there are others which you would need to pay for, it is quite affordable.
# Keep practicing
Life is easy. What you keep up doing, you keep doing better and with ease. Practice makes perfect. So this is one reason you ought to put in the work. Don't give up. You might get weary, take a break, and try again.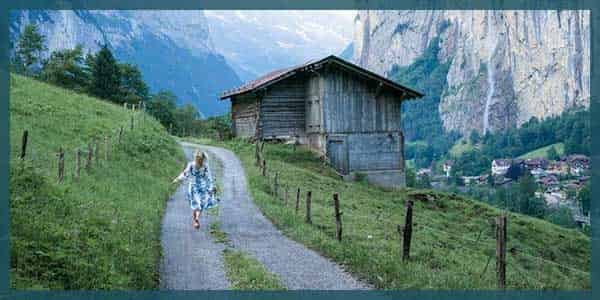 # Backup
When going on a travel photography journey, always have a backup. This is very essential. Have extra batteries, extra chargers, extra power, extra memory cards, and other accessories that you would need.
These are some of the devices you might need t to have in excess for convenience's sake. However, you should be able to tell what you need in excess by taking an evaluation test on what you are planning to do.
# How to Plan Your Travel Photography Trip
We are individuals with different personalities. So, the way we would plan out our trip would be different. However, there are fundamental things that would be common to all trips. And your plan is also subject to how many days, weeks, or years we plan to stay at the new location.
This article provides you with all the necessary information you might need to get your road trip on the go. First, find a means for moving from one spot to the next. If you have a car, that is fine. But if you don't you might need to rent a car.
Next, try to break your plan into bits. Perhaps, into steps and stages. With this, you would be able to see the plan. Any mishap can easily be noticed. Also, it would help you not to forget anything.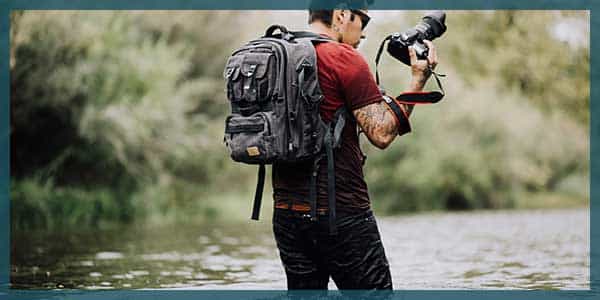 # How to Avoid Mistakes
The fact is there are going to be some terrible photographs among the many you would shoot. Certain mistakes might take place because you are dealing with a new environment.
Ensure you don't allow these mistakes to pull you down, focus on the positive ones, and move on. If it is possible to edit them, do that. However, don't let anything put you off.
The truth is there are no photographers without one mistake or the other. I am yet to see one who doesn't make mistakes.
However, the way we handle it would either make us or break us. One such mistake you should avoid is not to be in too much equipment. This could slow your down.
Customize Your Product Photo As You Like
Another one is that if you make the mistake of leaving a piece of equipment at your lodge, don't fret about it. Device another to accomplish the task.
For instance, you left your tripod stand at the hotel, don't rush back to the hotel, you could miss out on what is going on at that moment. Find a way to balance your camera.
In summary, travel photography is a beautiful genre of photography that everyone should be involved in. It is beautiful to travel the world and take pictures of places with incredible descriptions.
You get to be the hidden areas to your viewers. Bring them across several cultures, people, and organizations. Your travel photography can influence tourists to visit a certain location that they found out about by going through your gallery.
This genre of photography should be enjoyed also. You should be able to have fun while you get the job done. For most individuals traveling is their hobby, when they add photography to that, it would make a great combination.