To publish shoe photography on online, you need to capture footwear product photos with an entrancing look. The photos should look attractive enough to pull buyers' attention. We have got some essential shoe photography ideas for you that will improve your photography skill.
In this article, we will inform you how to shoot shoe product photography. When you capture better quality shoe product photos, it will enhance your customer's buying experience. Here are the 13 best shoe photography ideas that you must know in 2023.
Shoe Photography Ideas
The United States footwear industry's market size is worth more than 18 billion USD. It is expected to increase by around 2% by the end of this year.
With the assistance of our shoe product photography ideas, you can impress more buyers and increase your revenue. Footwear product photographers can also get more clients and handle more projects.
1. Set Up A Proper Plan To Shoot Shoe Product
The most important thing to get perfect shoe photography is to set up a proper plan and execute the photo shoot according to the plan. You just can't afford to put your shoes in front of the camera and capture random shots. You have to see the images from a buyer's perspective.
Browse through successful online store and grab some knowledge about footwear presentations. Have a look at the angles, shoe placement, colors, background, and so on.
When you have a proper plan, you're one step ahead of your competitors. Also, you need to get more experienced with the camera settings.
2. Select A Suitable Background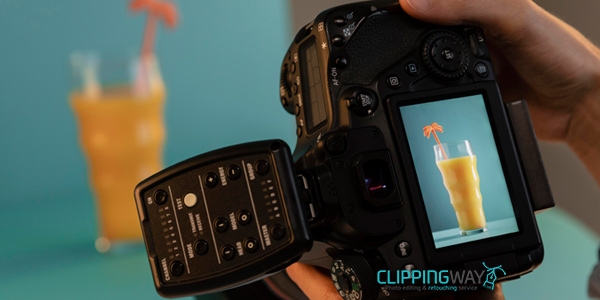 While doing footwear photography, you can improvise the overall appearance of the shoe with a suitable background. For high heel shoe photography ideas, you have to pick a background that attracts women.
For sports shoe pictures, you should keep the background simple. So, which type of background you can use, and which one should you avoid?
You should use a non-destructive background to take pictures of shoes. The background should not be the point of attention. Keeping that in mind, you should use a white color background.
It will present the shoe without disturbing viewers' attention. Also, you can use Photoshop to change the background color. Importantly, you should avoid any random busy background.
3. Shoe Flat Lay Photography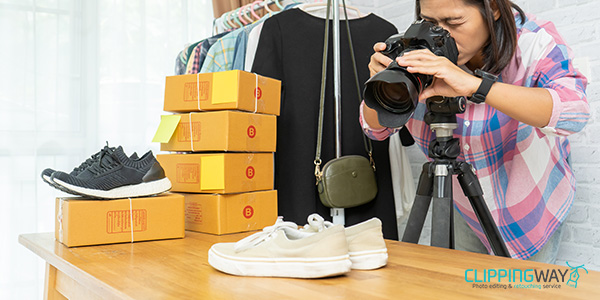 The shoe flat lay technique is effective to make a shoe more appealing. You need to be careful about the camera angle. The most suitable method is to capture shoes from a parallel angle to the flat.
It will make the overall appearance alluring. At the same time, you don't have to worry about the background.
You may get unwanted shadows while shooting shoes in artificial light or even in sunlight. In that case, you should change the angle of the light if possible.
Otherwise, you can also use a reflector to avoid shadows. You can also remove shadows in image post-processing steps.
4. Do The Lighting Work Properly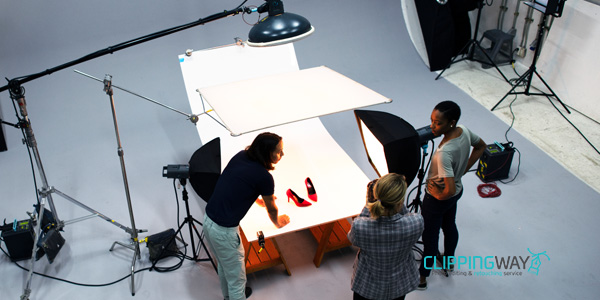 Utilizing the lighting setup is one of the most crucial shoe photography ideas.
If you place the light sources in the wrong position it will create unnecessary shadows and affect the color of the shoes. After capturing several images, have a look at the captured image and inspect those factors.
When you don't get satisfying shoe images, you should change the light angle and distance. Do you use sunlight to shoot your shoe product images? On that note, you can use a light box for shoe photography in natural light.
Also, you can place the shoe on a surface where the sunlight doesn't fall straight.
5. Cover Different Angles
When people purchase shoes from a local Store, they inspect the shoes from different angles. While shopping online, they cannot inspect it like the previous scenario. Picture of shoes is the only possible way to assume their original look.
As a professional photographer, you have to cover different angles so that buyers can get the actual look.
Amazon, eBay, Walmart allow you to upload 5+ photos for each product. You need to capitalize on those slots by showing Shoes from different angles. Viewers should feel like they are seeing it in reality.
6. Shoe Image Color Enhancement
When you present your footwear products with decent color, it gets the most engagement. Sometimes, you may struggle to get the actual color of the shoe in photos.
In that case, you have to adjust the shoe color using Photoshop. Also, you can change the color of the shoe.
If you have a similar shoe in different colors, you just need to capture one of those shoes. Apart from that, you can adjust the brightness, contrast, and sharpness.
It will polish your shoe imagery to bring the best outlook. You can also edit your photos on your mobile phone using Adobe Photoshop Express.
7. Shoe Photo Retouching
Footwear products may get dust, or scratches while capturing pictures. Some photographers get concerned after the photo shoot seeing those unwanted spots. Shoe image retouching will bring a solution to this issue.
Using Adobe Photoshop, you can retouch your shoe images and get premium-quality shoe photography.
Open your shoe imagery in Photoshop and clean up the shoe images using Photoshop tools. You can erase dust from the image with a clone stamp tool, spot healing brush tool, and eraser tool. Also, image masking can be used for hiding any particular object from the shoe image.
8. Hire A Model For Shoe photography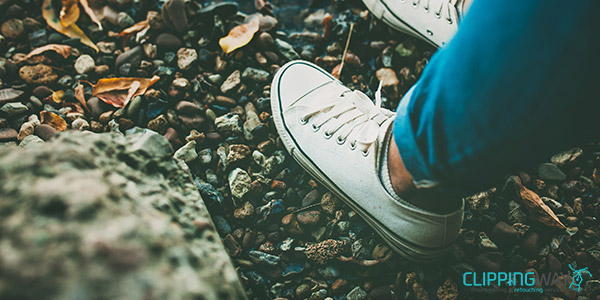 The product becomes more relatable to real life when someone wears a shoe. This concept can boost your sales in the online business.
You need to hire a model and capture photos of the model with shoes. The main focus should be on the shoe.
It will influence viewers about how it would look after wearing the shoe. Eventually, It will inspire the viewers to purchase the shoe.
But you need to keep in mind that the main focus should be the shoe rather than the model. Otherwise, the image won't be able to fulfill your requirements.
9. Be Creative and Experimental
To generate great shoe photography ideas you have to be creative and experiential. Most online stores allow you to upload around 7 to 10 images per product.
The primary product image should present the full view of the shoe. You can use your creativity to make other images stand out from competitors.
You can add reflection to the image or add shadows to the imagery. Besides, you can try changing the background to improvise the overall appearance. If it seems suitable, you can use small objects in the background. But do not keep something in the background that may divert the attention.
10. Create A Concept
You should try to create a concept within your imagery and tell the audience a story through the image. It will connect them to the footwear product to wear it and increase their chances of purchasing the item.
For example, you are shooting a running shoe. You should create a concept that describes someone running and wearing the shoe.
You can also try to create different concepts for high-heel shoes, party shoes, and sports shoes. While creating the concept, you should reflect on the main purpose of buying the shoe. It will make your shoe photography realistic and trustworthy.
11. Shoot 360° Shoe Photos
Using 360° footwear photos is effective to grab more attention toward shoes and other footwear products.
Viewers can inspect the product from any angle just like they are purchasing the product physically. You can implement this shoe photography idea in your shoe photos and make the best use of it.
While capturing 360° Shoe Photos, you should keep the shoe in the middle of the frame. Otherwise, it won't look professional. Also, you have to capture 25 shots per product to capture its 3D view properly.
If you don't have enough knowledge or experience in it, you can hire a professional photo editing company to get 360 product photos. You can get the service from Clipping Way.
12. Go Through Details
By going through the details, you can present shoes and other footwear products in the best possible method. For example, torsional stability and durability are two important features of running shoes.
You should capture some close-up shots to express those details or make the audience feel those features.
You can capture the shoelace, lace guard, heel, backstay, and throat line. Those small details will make your images different from others.
Brands like Nike, Adidas, Puma, Reebok, and Vans also mention small details of their products through their website image. If you apply this shoe photography idea to your products, you can also get a positive result.
13. Edit Your Shoes
This is the ultimate tip to improve your shoe photography. Edited product photos improve image quality drastically. Every type of footwear needs post-processing work to achieve a better look including Shoes, sneakers, running shoes, high heel shoes, party shoes, and sports shoes.
You need to adjust color, shadows, hue, and saturation. Also, you have to work on the background if needed.
If you don't have enough time to work on this, you can try our Ecommerce Image Editing Service to get perfect shoe photography. We've got enough experience to edit shoe images and make them ready for uploading to online stores.
5 Common Mistake In Shoe Photography (You Must Avoid)
1. Shoe Colors Look Unrealistic
Firstly, you should be aware of unrealistic-looking shoe photos. It can be due to excessive light or low light. If you are capturing images in manual mode, you should check the camera settings.
You should fix the issue while capturing the shoe. If you forget to do that, you need to do it in the post-processing steps.
2. Using Unsuitable Background
Choosing unsuitable backgrounds could restrict your images from getting approval on Amazon, eBay, and other online platforms. Also, it ruins the appearance of footwear and drives away potential customers.
You should use a plain color background or white background for perfect-looking product photography.
3. Not Capturing Enough Photos
Ecommerce websites allow you to upload numerous images per product so that you can upload enough images to demonstrate the product.
Don't limit yourself to 1 or 2 photos per product. You should capture at least 4 photos per shoe. Also, Don't repeat too many shots from a similar angle.
4. Upload Shoe Photography Without Editing
Without editing it's impossible to get premium-looking shoe imagery. Famous brands and top-rated sellers never upload their images without proper editing.
If you don't have time or skill for editing, you can outsource image editing to a professional photo editing company. You can trust Clipping Way for that task.
5. Wrong Shoe Placement
Last but not the least, don't place shoes randomly here and there. That will ruin the quality of your image. Keep the pair of shoes in a decent position that looks eye-catching. You can place them horizontally or vertically according to the frame requirements that look perfect.
Final Thoughts
Now, you know about the 13 best shoe photography ideas to make footwear products more attractive. By applying those ideas, you can take your shoe photography to the next level. If you need any assistance in post-processing work don't hesitate to contact us.
Customize Your Product Photo As You Like
FAQ's
How can i take good pictures of shoes?
To take high-quality shoe photos, you have to set up a plan, capture shoe photos according to the plan and edit those photos professionally.
What is shoe photography?
Shoe photography is a commercial type of photography that promotes shoes as the targeted object. Shoe photography is used by photographers and footwear sellers.
Which is the best camera for shoe photography?
Canon 6D Mark is one of the best cameras for capturing footwear pictures.
What are some common types of shoe photography?
Some of the most popular types of shoe photography- Athletic Shoes, Ballet Shoes, Boat Shoes, Brogan Shoes, and Blucher Shoes.