Professional-looking, realistic and attractive product photos can increase sales by up to 67%. Without good quality photos, ecommerce product photo editing alone can't produce outstanding photos.
To get such quality photos, you need to hire photographers from reputed product photography studio in nyc.
To assist you with that, we have done comprehensive research on that and shortlisted 10 exclusive product photography studios in New York. You can rely on those product photography studios to get perfect photos.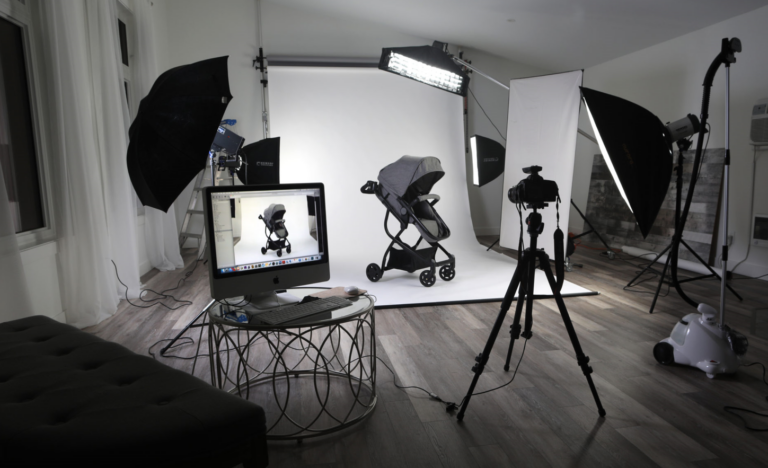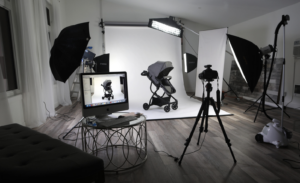 10 Best Product Photography Studios NYC
Are you looking for an experienced studio to hand over your product photography task? ND Studios can reflect your brand recognition through product images. They are capable of capturing Apparel items, E-commerce products, and conceptual images maintaining the best look.
ND Studios have more than 10 years of experience in product photography in new york. Also, you can hire them for product videography. Besides, they're also preferable for seasonal campaigns. They will leave a sign of their expertness through professional-looking images. Their photography charge starts at $1000.
Reasons To Hire:
Premium Quality Images
10+ Years Of Experience
Square Shot is a well-reputed professional product photography services in NYC. They started their photography business back in 2016. During this time, they have worked with more than 2500+ brands and delivered 50,000+ images!! From those big numbers, you can guess how experienced they are.
In Particular, they have mastered the technique of capturing fashion accessories, shoes, clothing items, cosmetic products, and other E-commerce product images. Their standard pricing is $50 per image for a single product. Do you have a group of products? In that case, you have to spend $150 per image.
Hire Reasons To:
Worked With 2500+ Brands
Delivered 50k+ Images
Lenflash Photography Studio is popular for jewelry photography, product photography, still life photography, and apparel photography. They have more than 18 years of experience in the professional photography field. Lenflash has successfully completed nearly 18000 projects.
Their professional photographer's team is going to deliver you high-quality visual content for any type of product. You can hire in new york them through their website. Their jewelry photography pricing starts at $22 per angle and $30 per image. For other E-commerce product photography, their charges start at $30 per image.
Reason To Hire:
Price Starts At $30/Image
More Than 18 Years Of Experience
At the very first, I am going to introduce you to Kronus Studio. When it comes to the product photography studio in NYC, Kronus Studio is the absolute best. They deliver product photography, clothing photography, and editorial photography. They charge from $25 to $50 per product considering the type of product.
For clothing items, Kronus Studio charges $450 per hour. They have worked with Marc Jacobs, Jonathan Adler, Proenza Schouler, and Perry Ellis. This studio is open from Monday to Friday. Their working hours start at 09.30 Am and end at 05.30 pm. The studio is located in Long Island City, New York.
Reason To Hire:
Customized Pricing
Professional Photographers With Excellent Skills
If you are selling home and lifestyle products, you can rely on Studio Jane for your product photography without any hesitation. Their years of experience will add a new perspective to your product photos. They capture garments products, E-commerce products, beauty products, furniture, fashion accessories, and household items.
Are you eager to know about their pricing? Alright, their pricing starts from $15 only. That's affordable compared to other product photography studios NYC. They also have an order tracking system to keep an eye on your orders. Overall, their expert photographer's team is reliable.
Reason To Hire:
Affordable Price
Order Tracking System
Their full form is "Product Photography Studio". As the name suggests, they capture supreme quality product photos that boost online business by getting more attention. Pro Photo Studio in NYC-based photography studio mainly focused on product photography. They capture beauty products, apparel products, jewelry products, and 360 product photos.
Pro Photo Studio was founded back in 2015. They have 7+ years of experience in professional product photography. They have got featured in Forbes. They have worked with popular brands like Adidas, HSN, Starbucks, and Nordstrom. You can see a huge collection of photos in their portfolio. Pro Photo Studio's price starts from $45 per image.
Reason To Hire:
7+ Years of Experience
Worked With International Brands
The Line Studios was established back in 2015 by Rom Harkey & Lindsay Nisbett. This product photography NYC studio has specialized photographers for shooting beauty products, fashion accessories, and E-commerce product images. They plan and execute the scalable production process perfectly. The Line Studio is always dedicated to meeting the goals and requirements of E-commerce brands.
They have worked with Levis, Jason Wu, Derek Lam, and KITH. They provide services for product photography, content photography, and 360 photography. Besides, they also deliver product videography. They have displayed a variety of images on their website's portfolio. You can contact them via their website for hiring their photographer's team.
Reason To Hire:
Team Of Experienced & Professional Photographers
Experience in Working with 15+ Popular Beauty Product Brands
NYC Photographers started their professional photography journey back in 2008. They have more than 12 years of experience in the photography industry!! They have different types of product photography packages for different budget ranges. Their product photoshoot and real estate photography price start at $299.
You will get back your photos within 1 to 3 business days. They don't have hidden charges. Moreover, they have a full refund policy along with a 100% satisfaction guarantee. Overall, you can have a try. You can contact their team through the phone numbers given on their website.
Reason To Hire:
More Than 12 Years of Experience
Refund Policy
NYC Food Photo is a New York-based food photography studio specializing in Food, lifestyle, and editorial photography. If you're connected with the restaurant business, you can hire NYC Food Photo to get premium quality food imagery for your business promotion. They don't have any particular photography packages.
To take their food photography services, you have to contact them and let them know about your requirements, the time of the shooting, and the number of images. After that, they will inform you of the actual price for your photoshoot.
Reason To Hire:
Special Skills in Food Photography
Respond Quickly To Any Queries
Last but not the least; ARC Line Studio is capable of meeting your product photography requirements in NYC. The most important fact is they put special attention to the client's goals. Their photographer's team is devoted to enhancing product beauty through professional-looking photos. They have mastered the technique of playing with angles.
That makes their photography more impressive. Their ghost mannequin photography technique applies to any clothing brand. They also deliver attractive images for shoes, handbags, sunglasses, watches, jewelry, and home accessories. ARC Line Studio doesn't have specific photography packages. They deliver custom quotes based on customer requirements.
Reason To Hire:
Pay As you Go
Cover Wide Niche
That's all about the top 10 best product photography Studios NYC. Now, it's up to you whether you want to hire an individual photographer or a photography studio to perform your product photography task.
At this point, I would like to clarify some questions that most people are curious to know about. Let's clarify those thoughts.
How Much Does Product Photography Cost in New York?
On average, you have to spend almost $300 for a one-hour product photoshoot in NYC.
The average price per hour will become lower if you hire a photographer for a 4-hour or 8-hour photoshoot package.

Final Thought
You know about the Top 10 best product photography studios NYC. Using the above information, you can make the best decision for hiring your product photographer. Best of luck.
However, if you need Product Photo Editing Services, feel free to contact Clipping Way. Price starts at $0.25 only. Let's get a custom quote now for your product photography.
Customize Your Product Photo As You Like
FAQ's
How Many Days Typically A Product Photographer Takes To Deliver Captured Photos?
Most professional photographers take from 1 to 5 business days to deliver photos to clients.
Is The Product Photo Editing Cost Included With Photography Charges?
It depends on the photographer's fee structure. You should ask the photographer about that before hiring.
Which Type Of Lens Do Professional Photographers Use For Product Photography?
Lens that has a minimum focal length of 50 mm is used for professional product photography.
What Is A Good Hourly Rate For A Product Photographer?
A professional product photographer charges from $100 to $300 per hour.