Before we dive into this article, let me quickly tell you a story. A model once asked about lightning. In her words, she said "do you light all your images'? She was curious about our focus on lighting, why we did what we did.
Most times during a photoshoot session, we would haul in a minimum of two lights. However, the lights were as natural as they could be. But what was the big deal about these lights?
Many paths or principles apply to the array of lightning options for your products. These tips are very vital to your image creation of a product, ensuring your clients end up with a nice photo of their product.
Also, it's connected with the final outcomes of Ecommerce Product Photo Editing Service.
This article would describe certain tips that you should master to improve your product photography lighting.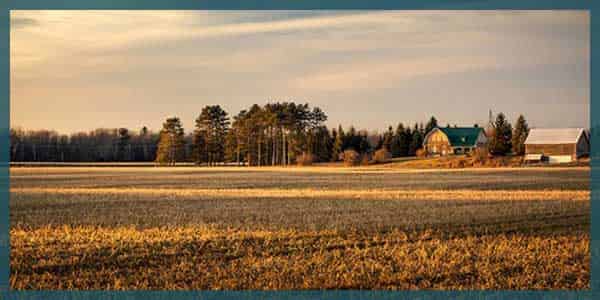 I'm confident that with these tips or ideas that you would be ready to give your boss photos that would blow his mind.
Photography is centered on lights and shadows. Your illumination on an object goes a long way in the way the image is seen in the film.
Taking excellent product photos is the desire of every photographer. Here are some full product photography lighting tips that would save you from the devil and the deep blue sea.
Do you want a quality product image? Here is how:
Proper Lightening For Product Photography Lighting Tips
For starters, a broad light source is a deal. If a light source is broader, it would generate softer light, casting fewer shadows and reducing the texture of the image.
However, the opposite is true for narrow lighting. without proper lighting, the product or background would be appalling. You might notice that a white background doesn't necessarily appear white in the photo.
Interestingly, two options of light exist for photographers. The natural lightening and the studio lighting. Your choice of lighting is dependent on the product, the purpose of the photo, and the site on which you would post the photo.
When you have edible items, natural lightening works best especially when posted on social media. While studio lightening can be best used for indoor settings. Also, if the product would be used for sites like Amazon or Google shopping.
Know More: Street Photography For beginners | Travel Photography Tips
Place Your Light Source Close To Your Subject OR Product
This tip is another key principle of getting product photography right. The distance between the light source and the product being photographed would determine how much of the light would be caught on the object.
With this, you would discover that the closer the light source, the more broadened it would be and if it is far off the broadness would reduce. Endeavor that your light stand is close enough to illuminate your object. Product photography, as earlier mentioned, is based on lighting.
Strategic Placing Of The Lights
There are chances of so much light but the product is not properly lighted up. this is because the light is not strategically placed. Wrong placement of the lights can also cast a shadow that you don't need on the product.
Usually, one light should be placed 45 degrees at the back of the product while the other light placed in front of it. This brings about a balance of the lighting.
Then, place the lights at a high stand pointing downwards, directly or indirectly at the subject. They would ensure that the shadow's length is well reduced.
Make Use Of The Front-Lighting Religiously
With front-lighting, a photographer can suppress the foreground texture. This would de-emphasize it. For portrait photos of a product, front-lightening is a good choice because it covers up scars and blemishes found on the product.
However, for a landscape photo, front lighting might not be effective, so it Is better to choose side-lighting. The side lighting would ensure that the texture of the product is expressed and emphasized.
Make Use Of At Least Two Off-Camera Lights
In photography, off-camera light is also known as external lights. The light is not directly attached to the camera. These are capable of giving more light to the product, producing a nice and excellent output. usually, Speedlight or strobes are the best options available.
Light Modifiers
Light modifiers such as umbrellas have incredible feedback on the product. It is better to have most of your product image shots making use of the umbrella.
It softens and spreads the light evenly, lightening up the whole scene. When your product is properly lighted, a good image would be the result.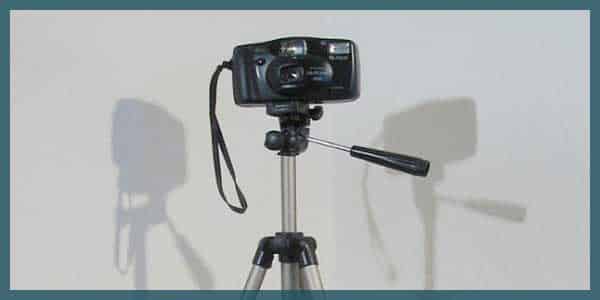 Make Use Of A Tripod
Sometimes, the tripod stand may seem like an unnecessary piece of equipment. However, they play a major role and contribute immeasurably to the clarity and quality of the product photographed. On the safe side, they are not expensive. So, it is a win-win situation for you.
Know More: Ultimate Amazon Product Photography (Best Explanation)
The tripod helps you stabilize your camera. A shaky hand could interfere with the quality of the image you get. The image could be blurred due to shaky hands. For a professional job, you wouldn't want a blurred image. Your client wouldn't accept it.
Many varieties of tripods stand can be found in the market. No matter the brand of camera you have, there is a tripod stand that suits it perfectly. For convenience, you could check out tripods on Amazon.
Shoot For The Edit
This tip is very vital and easy to comprehend. Most times, photographers take photos of products that are not professional enough. They fall back to photoshop to do the magic for them.
Photoshop is a good software for editing photos, but depending on Photoshop to create magic all the time is not ideal. Put to take the best shot for your product. Shoot like there is no photoshop (although, you know there is), take your photos as if you would deliver them just like that.
Indeed, the reliance on this software has seen creativity declined to a great extent. When you take a shot, shoot for the edit. This mindset would guarantee you great product photography outcomes.
Editing would still be done but to a minimal extent. Also, poor shooting will lead to you spending more time editing because the work is sloppy.
Get A Basic Photo Editing Knowledge
Previously, I have referred to some photoshop tricks. Recall that I made mention of such a skill that needs to be applied, though you should not solely depend on it. However, photoshop skill is a vital skill that should be in your skillset.
Small editing, like the saturation of a product or masking certain flaws present in the photo, can be a major difference to the outcome. Giving you that desired and perfect product image. Editing could be burdensome. So many tools are available for you to twerk your photo with.
That is why photoshop knowledge is vital to your success. This would save you time and energy in the long run. For software like photoshop, you'd need basic knowledge. If you lack such skill, you could pay to learn or better still make use of YouTube tutorials. Lots of videos are available to guide you to achieve your photo editing skills.
No Man Is An Island
This is one tip you should never forget in a hurry. To take great product photos that are properly lighted, you'd need some level of inspiration from top photographers or brands out there.
Learning is a very vital skill for photographers in the product department. Engage the photo of a professional, think about the techniques used, buy books, read and improve yourself. The equipment used for lighting over time has gone through several changes.
Staying updated is key to staying relevant through time. Stay updated by looking out for what photographers are doing that can add to your skillset. Don't go on a solo journey, take a lesson from one or two professionals to make your journey easier and quicker.
Understand The Rule Of The Thirds
The rule of the third is a basic concept that every product photographer should be acquainted with. Most classes endeavor to teach this vital rule because it is powerful. This rule teaches visualization of your canvas in nine equal segments.
Creating a perfectly balanced composition on the photo. With this, you can place your product at a convenient spot where it would have a good impression. Because your goal remains product positioning, certainly at a point of interception of two lines.
People's eyes usually end up at one of those intersection points when they view an image. The rule favors a natural way of viewing an image, not working against it.
Why Do You Need To Take Product Photography Lightening Serious?
Product lightning tips are vital for every entrepreneur who has an eCommerce network. Sometimes your customers may find the quality of a product appalling and dull and this could make them change their minds on making a purchase. Product images are windows into your eCommerce store.
Product images are capable of creating the first impression to a potential buyer. No matter the advances, customers are first engaged by the images before the written content. When a customer likes what he or she sees, tendencies of them continuing surfing your websites becomes strong. Finally, driving lots of traffic to your website, which is one of your goals for owning a website.
Potential customers have no contact with the product they intend to purchase. Images are the closest thing to a feel for them. Images speak directly to your audience before they read what you wrote about the product. that is why the full product photography tips are to be taken seriously. Other reasons include:
Quality images or photos would make a buyer reach for his wallet faster
One key element of branding are images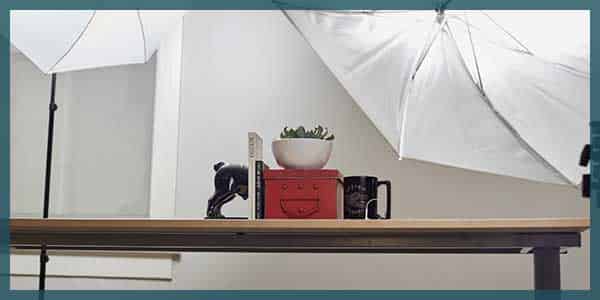 Product Photography Equipment
As mentioned earlier in this article, product lighting is very vital to keep customers glued to your website. However, it would be detrimental to place your focus on lightning, neglecting other key and vital devices.
They all come together to give you an awesome finished product. Here are a few types of equipment you need to carry out a good photo shot.
Studio light
Tripod stand
Camera or phone
Light tent
Editing tools
Shooting tables
White backdrop
With this equipment at your disposal, you are sure to have a nice time taking photos of objects. Remember that to be better at it, your practice has to be consistent. And if you are new to product photography, your first job might not be perfect but hang in there. It will get better.
Conclusion
It is important to keep these tips close to you. Your photography journey can have a total turnaround when you practice these tips. Natural lights and studio lights are basically what you have to work with. Most product photos are done indoors.
Although, you could also have sessions outdoors. When you take photos outside, you would be making use of natural lighting.
You could also make use of natural lighting when taking photos indoors. Placing the product close to the window, allowing rays of the sun to shine on the product.
Product photography lighting tips are of great need especially to individuals who are focused on eCommerce. The quality of a product image goes a long way in determining how potential customers engage a website. Humans are moved by what they see.
The search for good product photographers is always on the rise. It is a nice source of income. With great product photography skills, your products would be highly sorted for.
Customize Your Product Photo As You Like