Getting old photos back is simple when the right tools are within your reach. With the proper tool, you'd realize that restoring old photos is quite easy.
You can also try Photo Retouching Service by expert designers. At that point, the photo editor that you are going to use should be powerful enough to restore old photos.
When you come to the point of choosing a photo restoration software, certain attributes of the software are to be considered. This is to aid you to get a perfect output for your restoration job.
10 Best Photo Restoration Software
These Attributes Include:
The photo restoration software should offer tools for reducing or removing noise.
The photo restoration software should be able to adjust clarity and contrast
The photo restoration software should be able to work on both black and white pictures.
1. Adobe Photoshop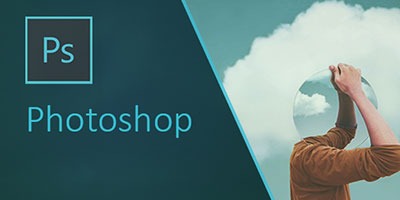 With the adobe photoshop, all manner of restoration works can be carried out.
As an amateur, you might come across some difficulty in making use of the software for the first time.
Great tool with a hundred percent quality output. If you intend to have a satisfying outcome of your task, choose to make use of adobe photoshop.
With this, all kinds of restoration can be achieved.
2. LUMINAR 4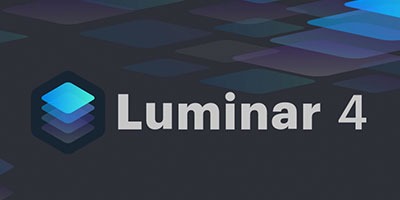 With the Luminar 4, you can easily eliminate splotches and stains. Pictures that have been damaged for quite some time can be recovered.
Updated tools that are best used for photo editing are embedded in this software. With these tools getting rid of unnecessary elements like scratches and dirt are done effortlessly.
Luminar 4 analyzes pixels and produces a corresponding texture. You can zoom in to get a proper view of the tiniest elements and make use of a suitable brush size.
Using Laminar 4, you would take advantage of clarity, exposure, tone, HSL, details enhancer, Denoise, and many other features.
Also, toning down the temperature can be done with the aid of the color temperature filter. With masks, you can focus on a certain part of the photo.
Know More: How Much to Charge to Edit Photos in 2022
3. GIMP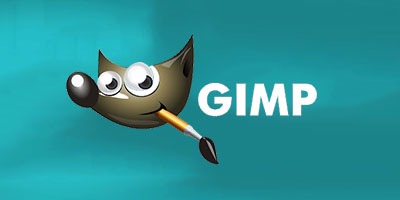 Gimp is an incredible photo restoration software with amazing features. This software is free.
It can be multitasked, performing functions such as photo restoration, composition, and retouching.
Usually, it is available for Windows, other operating systems can also make use of it. this software can perform all manner of restoration tasks.
Illustrators, photographers, scientists, and great graphic designers all make use of this software for photo restoration.
There are operational tools that are lined up to give a user a friendly and nice experience, giving you an incredible outcome.
The Gimp provides a user with the power to turn photos into something sweet and super. No challenges are encountered when making use of the software.
It could function well in a low power system. GIMP is free tools where Photoshop is paid, find out the different and which is best Gimp Vs Photoshop.
4. RETOUCH PILOT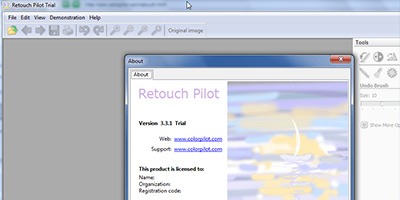 On this list, the retouch pilot is ranked in the fourth position. Retouch Pilot is a powerful tool.
With this software, the user is allowed to change the proportion of an object even in a complex background.
Also, a user can reset old damaged pictures. But for an advanced level of editing, you would require photoshop.
Retouch pilot is simply a restoration tool that can be handled by anyone. it is built to remove imperfections from photos.
Errors such as spots, dust, scratches can easily be edited. Elastic tool is one vital in Retouch pilot.
When a user makes use of the Retouch pilot, defects in photos are removed, no matter how old they are. This software gives a user the chance to review the photo before the outcome.
5. AKVIS RETOUCHER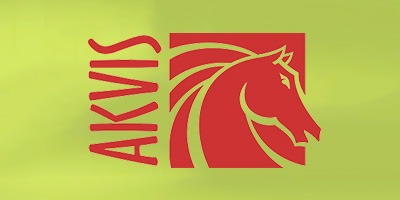 A perfect tool for restoring your old photos. Looking for a quick and comfortable photo restoration software?
The Akvis retoucher has got to be the best choice among other options. The software can improve the picture composition, imperfections are scrubbed off and the surface is perfected.
For historical purposes, it is one of the oldest software available. The job is done within a quick timeframe. It can be applied in filling up missing areas like a cloning technique.
Restoring old pictures without the right set of tools is quite stressful and could have a messy outcome. All restoration tasks are carried out on this software. Like magic, all imperfection vanishes with this software.
Know more: How To Remove Background On eBay Photos
6. Photoscape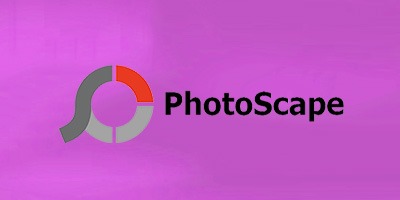 PhotoScape is a universal photo restoration software. It helps a user with various means of optimizing an image.
The way it is designed, everyone can easily make use of it. It is regarded as one of the best software for photo restoration.
With PhotoScape, a user gets all tools needed to carry out photo editing even as a beginner. Cloning, cropping, resizing, and sharpening of images can all be carried out with this software.
GIFs can also be created with PhotoScape. Combining numerous single images to generate an aminated GIF.
Functions best on macOS and Windows. Users could carry out lots of editing work on a picture using this software. Lastly, it is easy to use.
7. SKETCHWAY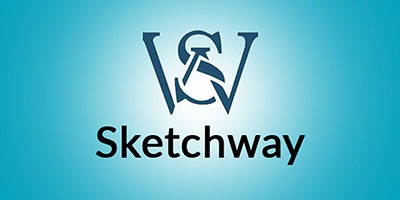 This is an essential software used for photo restoration. Every tool needed for the task is built in the software. For the repair of damaged photos, it makes use of content filling algorithms.
It is essential in brightening up images, eliminating defects, removing unwanted background, adjusting sharpness, and many other features.
It is built in a simple form that even a novice could make use of it. It could also remove writings on photos, restore damaged parts, and reconstruct cracks.
The Sketchway can perform everything a user would demand to restore an old damaged picture.
8. INPAINT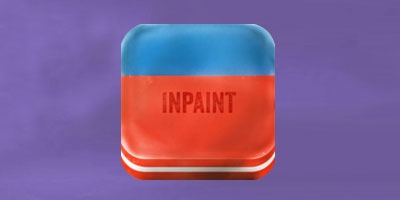 This is a paid photo restoration software created for editing unnecessary elements. It comes with insightful tutorials on how to get back old photos and it is very understandable.
There is no limit to the number of elements or objects that you can remove from a picture. For instance, skin or eye blemish can be easily eliminated.
Time signs, logos, watermarks can all be edited using the Inpaint software.
Inpaint has a feature known as Guide Lines. Guide Lines are used for drawing green lines which help the Inpaint in knowing where to take action.
Although this software is paid for, it is quite affordable. A free version can be tried to take care of every possible doubt.
Windows and Mac are compatible with the software. This is a great software that almost requires no training even for a first-time user.
9. FOTOR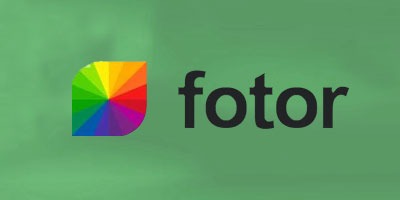 Although it is ranked among our top 10, the photo restoration feature of this app is not its strongest attribute.
Nevertheless, it is still a very good software for restoration purposes with a good color correction attribute. Raw images are processed and it supports most graphic file formats.
This software cannot compete with the likes of photoshop and GIMP in terms of the available tools.
But it is efficient when it boils down to RAW image editing, white balance adjustment, color correction, and many others. Take note that most of its features are only available on the paid version.
With Fotor, a user can create visual content with ease. Every amateur can perform magic with this software using the available set of tools. Interestingly, you can be seen as a professional when you make use of this software.
10. FOTOPHIRE EDITING TOOLKIT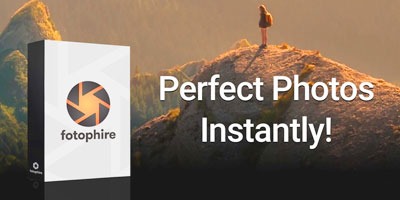 The tenth photo restoration software is the Fotophire editing toolkit. It is a paid restoration software with various offers such as editor, cutter, and eraser in one pack.
The Photo Eraser mood is one that we are quite interested in which provides Clone and Crop tools for correcting certain flaws in old pictures.
The background of a picture can be changed with the aid of this tool. Images can be enhanced and effects can be added.
A user can make use of the Fotophire Slideshow Maker to create various slide shows using old photos or videos.
This software has every tool needed to carry out a good photo restoration task. It has a paid version which costs bout $50. There are about three programs in a single kit. Every amateur should begin with this software to generate awesome results within a short timeframe.
Photo Restoration Tools
Photo restoration software has been discussed in detail. Now, let's dive into some tools that are vital for photo restoration. There are various kinds of tools and tones that are made necessary to recreate an old picture, giving it a subtle appearance and excellent look.
These Tools Includes:
Curves Tools
Adjustment Layers: One of the best solutions for photo restoration. It is efficient in managing exposure. Posterization is reduced by the adjustment layers, and also the file oversize.
Healing Brush Tool: This tool is used to fix defects such as scratches, blemishes, or even spots. In a way, we can say it is used to change the region in a target region. This tool replaces just the texture preserving the luminosity and color.
Clone Stamp Tool: This tool works magic. When you are done with this tool, no one would be able to tell that the photo was restored. It would look just like the original. Either you are removing a large object, reconstructing or replacing a pattern, this tool works wonders.
Color Replacement Tool: This is one of the most essential tools in photo restoration software. When this tool is applied it makes such a clear difference. You can target a specific area in the photo and alter the color. When using this tool, it is best to make use of a different mode setting.
Get A Designer
We have looked at the best photo restoration software. Working with this software would create the magic you'd desire. However, skills and knowledge are quite important when working with this software.
If you cannot handle the software, it would be more efficient to hire a professional. This would save you time and energy in the long run.
Finding the best designer might be a bit stressful or costly especially one that knows his onions. However, getting an outcome that you would be happy with would be worth the money spent.
Also, some agencies provide individuals with such help. So instead of going through the stress of finding a designer, these agencies would provide one for you. I would recommend this if you are encountering difficulty in carrying out a proper photo restoration operation.
Customize Your Product Photo As You Like
Conclusion
We have looked at the best photo restoration software in 2023. I hope that I was able to satisfy your curiosity, supplying every detail that you intended to find. We also dived into some tools, functions, and features that make the software perform magic.
As we have seen that it is a combination of the software and their various tools that work together to do the magic. I hope you had a nice read.
Photo restoration demands an interpretative decision to restore a photo and it starts with a good choice of photo restoration software. Interestingly, it is up to you, having gone through this article, to choose which software you would prefer to renovate old photos with.
Always remember, that you do not need to be a professional to make use of the photo restoration software. If it becomes overwhelming, seek the help of a professional.