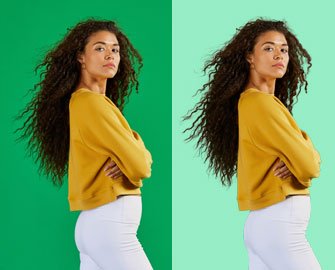 Image Masking Service is the process of incorporating the graphics software like Photoshop when clipping the path is not possible. In other words, image masking service is used to hide a portion of the image, while revealing the other portions. It is a form of image editing which a non-destructive approach. The mask that you create in the software can then be adjusted later on if desired. The image masking service is widely used these days because of its efficiency in manipulating the image. Clipping way graphic designer always ready to provide all kind of image masking service and all kind of image editing like color correction service, clipping path, shadow creation, raster to vector, ghost mannequin, photo retouching service etc.
Let's say you have an image which you want to use but you don't like the background it is set in. Maybe the background is blurry. You can use image masking here. This method will ensure that the background is removed while the actual image remains the same. In short, use this method to get rid of any redundant part of an image.
Image Masking Service Categories
Based on the complexity of Image Masking we categorized it in 4 subcategories. You can take a gracious eye shot over the descriptions below: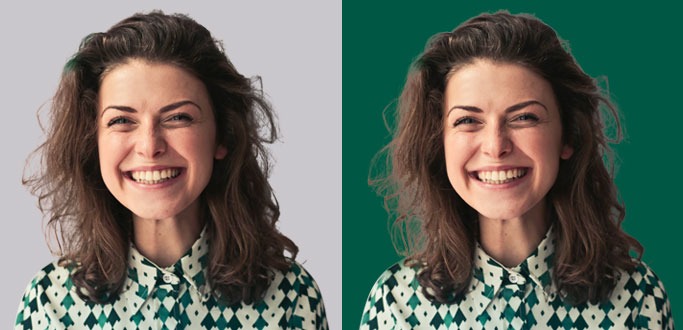 Layer Masking
This process is used in Photoshop to reveal or hide certain portions of the image. Masking the layers is an important technique for combining various photos in one single image. Or alternatively, it can also be used to remove an object from a photo completely. For example; if we paint the color black on the mask, that part of the image will become transparent. In other words, that portion will reveal all the layers it has underneath.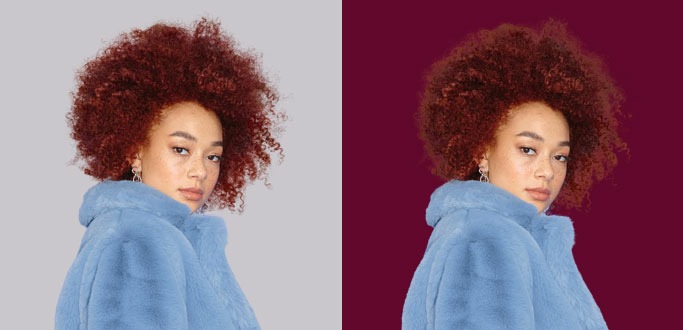 Hair Masking
Photoshop provides a great number of tools that makes eliminating an object an easy job. The worst nightmare for everyone is the strands of their hair going in opposite directions. However, with the fur and hair masking in Photoshop, you can get rid of those stubborn strands of hair by masking them. Masking hair will create a perfect image by hiding those strands of hair that are not in place. This tool is relatively new in Photoshop and was introduced last year.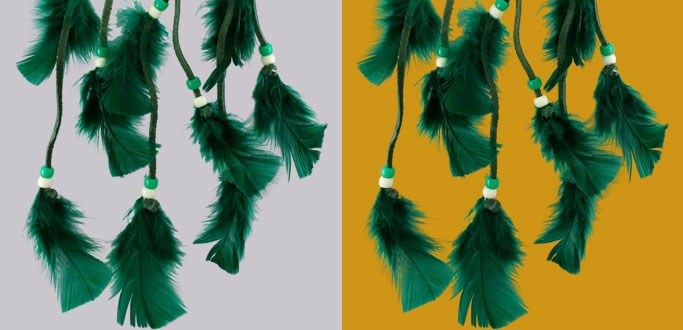 Refine Edge Masking
Refine Edge tool is the ultimate and an invaluable tool in Photoshop that will transform the hard approximate selection into a soft and a detailed selection. Refine edge masking is used to blend two layers perfectly over one another, without creating any rough edges. For example; placing a person with a new background is much easier with this tool. This tool works amazingly well on white walls, but can also work and blend well against detailed backgrounds.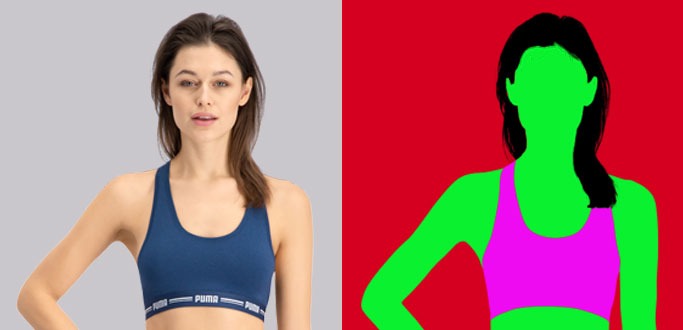 Color Masking
Photoshop allows you to build up a mask using a different blend of colors. The use of color masks in an easy and an effective way to make adjustments to your images without causing any damage to it. You will have to use the color range command, either on a portion of the image or on the complete image. If you just plan to replace a small portion, ensure that you have deselected everything otherwise, it will change the color for the complete image.
Here we have provided a tutorial to share the basic working process of our Photoshop professionals. You can easily understand how our expert designers do their work if you watch video
Frequently Asked Questions
For any usual inquiry, you can check the section below. We have listed the questions and gave the possible answers you may want to know. If you have any query let us know, our customer care representative will be happy to help you.
In Photoshop, there are different tools that you can use to create a perfect mask to complex backgrounds. The most annoying thing is when you are designing a perfect image, but the only problem is the background. Maybe it's the colors, or you think this image will do much better in some other setting.
For complex backgrounds, the magic eraser is used. This tool is handy and with one click, you can delete any background. All you've to do is adjust the tolerance level of the eraser using the right setting and remove a large chunk of the background. Once the background is removed, it becomes transparent and you can place your image on a new background or if you want, place it in another photo.
Image masking is used mainly by photographers because they need to build their portfolio where they use different backgrounds to capture the attention of the audience. Or at times, when they are clicking a client's photo and they want to change the background or want to edit something else in the photo, then the photographer can make use of image masking service. This will help him create the exact photo keeping the needs of the client in mind, making the client satisfied with his work.
Other normal individuals also make use of this service. Let's say a couple just got married and they have a picture of themselves but they don't like the background. This couple may then approach the image masking company to enhance their image by changing the background to some famous place like a picture with an Eiffel Tower at the back.
Many times there are people who have a nice couple photo but the couple is no longer together. They can then use the image masking service to delete the image of their spouse, without altering their own image. Usually, people use this service to create a perfect image without any hair dancing in the wind, or with some unwanted person in the background. In short, this service is for anyone who wants to create a perfect picture for themselves.
Editing your photo is generally a time-consuming task and is expensive. However, you don't need to worry, this is why we are here at your service. Our team consists of experts in the design departments who will ensure that all your editing needs are met professionally and in a timely manner. We offer a wide range of services like professional graphics designing, clipping path, image enhancement, retouching of the image, and so much more. Whatever your needs are, know that they can be delivered by us professionally.
Our team of professionals has vast knowledge and experience in image masking service. At times, we receive images that are complex and have outlines with bends and are difficult to edit, but our team makes use of a variety of tools from Photoshop to mask and edit your photo just the way you want. We have been in business for years now, always making our clients happy and satisfied with our work.
Our team comprises of graphic designers and image editing experts who are working round the clock to offer you a high-quality image masking needs. You can reach our customer care representative any time of the day and night. No matter where you live, you can always reach us anytime.
Finally, what makes us the best image masking service in Bangladesh is our understanding of our client's need and our prices. We respond to all the inquiries within a short period of time. We also offer a money back guarantee. We are here to make your life easier. We aim to deliver the results as soon as we can. Longer tasks may take about a day, and smaller jobs will be completed within a few hours only.
Give us a chance to make you happy. We will do all the hard work and deliver the results, while you can focus on more important aspects of your life.
Superb masking solutions i've got ever. My fashion magazine totally depends on this service. I found here a better-quality assurance.
- Zane Tuckett
The true professional and well-organized service. They are really helpful to find out the best way of masking.
- Jessica Lemann
I'm incredibly impressed. Clipping Way's image masking service helps me much to update my catalogs swiftly. Designers are reliable to me.
- Jessie M. Summerville