This article will be extremely beneficial to you if you are looking for popularity and thanks for your photographs and want to become a well-known photographer.
Photographers appear to be everywhere these days. Digital technology has made it possible for practically anybody to participate.
In this area, the number of people of color is steadily increasing. Taking pictures has never been easier. However, solely on a technical level, creativity, artistic taste, and talent remain critical components of becoming a successful photographer.
Follow Basic Photography Rules
To do better photography, you must increase your knowledge. A famous photographer needs to be a role model. That's why he should follow basic photography rules like:
5 Things You Need to Make A Photo
Great photos often contain five common elements:
Excellent use of light,
Color contrast,
A fascinating moment,
Precise composition for the exact situation, and
Choice of distance to the subject.
7 Principles of Photography
In photography, the cornerstone of visual arts is founded on the seven components of fine art and strategy. They are stability, pace, form, prominence, divergence, accord, and movement.
These seven principles can be helpful for you to gain more control over your photography. This will result in better images and more opportunities for photography.
3 Things Make A Good Photo
If you can master these three elements – light, subject, and composition – you've mastered one of the most crucial aspects of photography: determining how to transmit your emotional message.
We are affected by good photographs because they affect our thoughts and resonate with us on a deeper level.
4 Important Recipes
There's no method that can be helpful to make a perfect photo, but great photos mainly start from the same recipe. They are:
A Fascinating Theme
A Decent Composition
Good System (F-Stop, Speed of shutter, ISO)
Good Light
The first and most important thing, you should be a passionate photographer. Does not matter if you are a fresher or an experienced photographer. This article is going to be helpful for both to go forward in their photography journey in a systemic way.
If you are a beginner and want to walk a long way, participate in as many photography competitions as possible.
Try to connect with professional photographers, understand what are necessary equipment and programs.
You can go for formal photography education as well because formal photography education shows you plenty of options.
Here Are Some Steps That Would Help You to Become A Famous Photographer Gradually.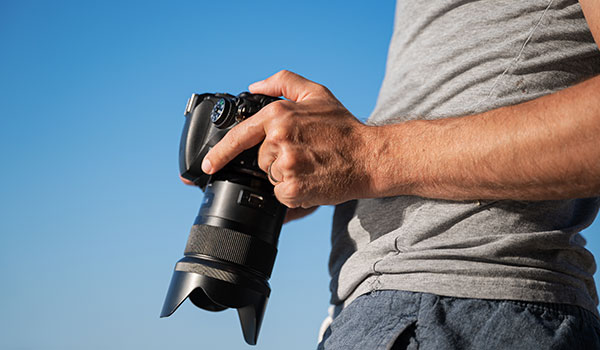 Where Should I Start? How Would I Know Which Photography Is Best?
Finding your inspiration might be as simple as figuring out what you already enjoy doing. Understand your photography style. There are different types of photography like aerial photography, fashion photography, commercial photography, pet photography, art photography, etc.
Know More: Complete Product Photography Guideline (Must See)
If you enjoy traveling, you may begin your career as a travel photographer. There are many famous travel photographers.
You might also try action and sports photography if you're a sports fan. Feel free to experiment with different forms of photography that may pique your interest.
If you are into fashion, go for fashion photography. If you have a special place for the pet in your heart, you can try pet photography. If you are attracted to commercials, you can try to be a commercial photographer as well.
If you are interested in portrait photos, you can be both a fashion photographer and a wedding photographer. If you have a good network, you can be a celebrity photographer as well.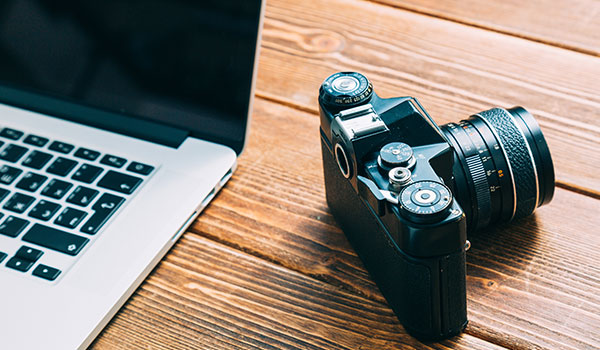 Go For A Good And Comfortable Camera
Anyone interested in studying photography can now buy an affordable mid-pro mirrorless camera that is both lightweight and capable of producing professional, magazine-quality photographs.
Whatever camera you choose, make sure you understand how to use it and that it is appropriate for your style of photography. Always remember that, without proper photographic equipment, you cannot do well.
There are plenty of options available like you can go far a compact camera with plenty of features. Try to understand the entire process including the shutter speed of a camera.
The best camera is always the one you carry with you, as the saying goes.
Be Careful About Composition
Obviously, in photography, quality always takes precedence over quantity. Taking hundreds of photos will not turn you into a photographer, especially if the shots aren't well-thought-out. Your photo must contain creative juice that would make the viewer think about it.
Take a few moments to observe the situation, correctly focus on your subject, and carefully frame your photo before holding the camera up to your face and pressing the shutter.
Don't just photograph everything. Know the fundamentals of photography which are Acquaintance and Hue Balance, Focus and Depth-of-Field, Composition, and Lighting.
Attend Workshop Regularly
Even if you don't have a camera or aren't particularly interested in amateur photography, you may learn a lot from a photography workshop or tutorial.
There, you will get to see many professional photographers. Workshops cover everything from basic camera settings to advanced topics like professional lighting and outsourcing photo editing.
It is, without a doubt, the best alternative for obtaining a proper and comprehensive photography education.
If you are lucky, you might get to meet celebrity photographers, landscape photographers, etc. It will increase your social networks. There, you will get to find many social communities. Always remember that personal experience and personal connections help the most.
Don't Worry About Time, You have Enough
Learning and improvement take time, just like any other activity or vocation. Rushing to become a professional would not only put you under undue stress as an amateur shooter, but it will also prevent you from enjoying what you do. Becoming a professional photographer is just a matter of time.
Don't try to be like other more experienced shooters or buy expensive equipment you won't be able to use for a long time and they will give you harder time and frustration.
Before going large or asking for talent fees, take your time to learn everything you can, experiment, understand reflection, editing programs, etc.
After following the above steps, here are some advice that might be helpful.
Don't Even Think About Giving Up
When most people give up, they have no idea how close they were to success. You'll need a lot of perseverance to make it as a photographer.
Starting to earn a full-time income can take up to five years. Of course, it can be less, but it takes time for the rest of the world to learn about you.
Build your firm slowly and have some resources on hand to fall back on when things become rough. For the most part, this entails working part-time. It could also mean sharing your knowledge to help others learn.
You can coach or produce online products, such as presets or eBooks, to sell. Many successful photographers are now doing this to supplement their income. You'll be able to say no to low-paying gigs if you have other sources of income.
Being worried about money can stifle your ability to be creative. And it may lead to poor business decisions.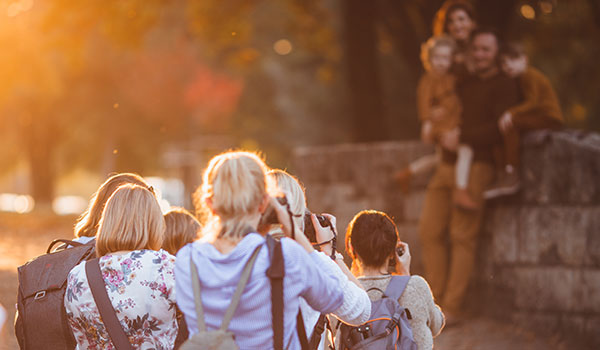 Forget Competition, Think About Your Photography
There is a lot of competition in the photographic sector because the entry barrier is so low. Visual imagery is likewise in higher demand than ever before. The Internet's rapid growth necessitates it.
Every company needs visuals to promote its goods and services. The need for stock photography is a good example of how businesses are looking for images.
Many photographers are afraid of their competition or the perception that the market is saturated. But it makes no difference. Clients who want to work with you because of your style are the ones you want to work with.
That is something that just you have and no one else can duplicate. There is sufficient work to go around. It's just a matter of taking the proper steps to ensure that clients can find you.
Proper Investment Is A Must
Did you know that most companies spend 10% of their budgets on marketing? Is it true that you do the same?
"HOW SHOULD I INVEST?" You must stay up with the necessary equipment and invest in marketing. You could also need to recruit experts to assist you with your technology, social media, and marketing strategy.
When you don't know how much money you'll make month to month, finances might be difficult. The harsh reality is that running a photography business is quite costly.
You must be willing to invest money in all elements of your business, not just your equipment, to prosper. Business expertise is a must. Create industry connections.
Take into account that you may need to spend money to make money. You may make this back and much more by investing in techniques that get clients in the door.
Marketing Helps in The Long Run
"Does Marketing Matter in the Photography Business" Your photography business will be made or broken by how you market yourself. You're missing out on crucial opportunities for your work to be recognized if you think Instagram is stupid, don't send out promos, and don't do cold calls.
Yes, the pursuit of "likes" and followers might at times appear absurd. Regardless of how you feel about it, social media has become an integral part of modern marketing.
The thing is, you must have a plan in place. Many photographers devote a significant amount of effort to networking with other photographers.
This is fantastic for camaraderie and support, but you will not be hired. It's preferable if you keep track of potential clients and communicate with them.
Make intelligent remarks to demonstrate your interest in what they're doing and to grab their attention. But underestimate your online presence.
Also, don't forget about LinkedIn's strengths. It will not only connect you with the proper people, but it will also aid your marketing efforts.
To figure out who to call, do some research on the companies you're interested in. You can also see what projects they've worked on to determine whether you'd be a good fit. You can also look for agencies that work with the clients you wish to shoot for.
Nowadays, people are bombarded with information. According to studies, it takes an average of seven interactions with your work before a buyer buys from you.
Nowadays, there are numerous strategies to market a photography business. The more tactics you may employ to promote your work, the better your chances of being noticed. In online marketing, the hashtag is the key. Use the proper hashtag.
Don't Stop Networking!
Your capacity for the network is a crucial component of your success. The world now runs on a service-based economy rather than a goods-based economy. A photographic service, like other businesses, is built on relationships.
Your ability to make meaningful connections with others will be the foundation of your success. Your photography may be exceptional. However, if shyness or a fear of putting yourself out there is a problem, it may prevent you from doing so.
Create your social media account. Though it sounds silly followers matter. Understand who is your devoted followers.
Try to attract relevant followers as well. Make time at networking events to meet potential clients in person. Devoted followers and good client relationships help a lot.
When you present yourself to potential clients such as photo editors and art directors, you are assisting them in their work. Determine who your ideal customer is. Then focus your efforts on developing relationships with them. Make your followers happy.
You Must-Have Business Skills To Be A Famous Photographer
Those that fail aren't usually the ones who have the least depth of creativity. There are a lot of well-known and economically successful photographers whose photography may keep you scratching your head and wondering what they were thinking.
This is because the most important component in your success as a photographer is your ability to negotiate.
No one will notice you if you undercharge, don't develop your people skills, or don't learn how to sell your work, no matter how good a photographer you are.
You are in business when you exchange photography services or money. You must be aware of your business's cost and difference between photographer vs photography.
You should be well-versed in the ins and outs of accounting for utilization, as well as having appropriate contracts in place. You must have mechanisms in place so that you do not waste the majority of your time on non-billable hours rather than filming.
Communication skills are an important part of any businessperson's arsenal. These are referred to as "soft skills." Knowing how to light a portrait, for example, is more tactile.
Communication skills include the ability to listen to what the client wants, ask intelligent questions, and calmly settle conflicts. Know who are your clients.
Be careful about your fake followers and understand prospective clients. Make client list and update whenever needed. Maintain good client relationships.
Remember that, while there is a technical aspect to posing, how you direct your clients is a huge part of it. If you are in front of nude models, it's up to you to make them feel at ease in front of the camera.
While your words are important in communication, how you express them is also important. It's crucial how you explain your vision to your clients.
Always Remember, You Don't Know Everything
The practice goes hand in hand with this. You must not stop developing as a photographer. You can't stop learning. It's challenging to keep up with technology since it moves so quickly.
You have to learn to light and utilize your camera in manual mode back in the film days. You could take your negatives to the printer and have them printed.
You'll also need to understand lighting equipment, reflections, and how to operate your camera in manual mode. Aside from the steep learning curve, technological advancements are once again transforming the face of photography.
Mirrorless camera systems and depth mapping are two examples. It has been predicted that the advancements in photography during the next ten years will outstrip those of the previous decade.
To be a successful photographer, you must constantly master new skills. In terms of gear, post-processing solutions, and printing, you must stay current. Learn editing programs.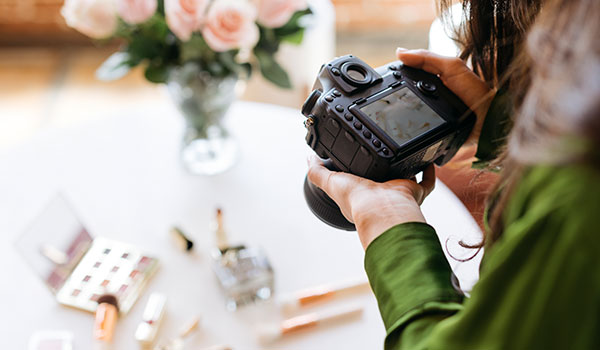 Regular Practice is Compulsory
When it comes to photography, here is a friendly reminder "practice makes perfect".
"Can I start Anytime i want?"- Yes! You can. If you have a passion for photography and want a career in photography, you can start anytime. Join random college programs and find your interest first.
Then, you can join online photography courses arranged by photography professionals or you can sit for offline photography classes.
These classes will help you to understand the whole procedure. Follow photography blogs. Talk to people who are involved in photography jobs because they can be helpful for your future career.
Try to make industry connections. Understand the use of lighting equipment. Join photography communities.
Take random screenshots of the famous photographer and try to understand their technique. Join responsive communities and professional photographer associations. You can try phone photography tricks as well.
The difficulty is that photography is not only an art but also a science. You'll need to be very knowledgeable about the technical aspects of shooting, as well as develop your artistic sense.
Don't Be Scared To Be Unsuccessful
On your journey to realizing your dreams and ambitions, be patient and persistent.
Customize Your Product Photo As You Like
Conclusion
Finally, if you want to become renowned, you must introduce your own business.
"I don't Have A Drone. Can i Become A Professional Photographer?"- Yes! If you are a photography student, you can easily earn through photography by following these steps.
Create industry connections, devoted followers. This implies that you must establish your market niche. But keep in mind that success in any company area depends mostly on your business skills, regardless of how clever and skilled you are in your field.
Fortunately, this isn't a must for getting well-known, so if you believe starting your own business is too much right now, you'd be better off focusing on method instead.
FAQ's
As A Beginner Should I Learn Manual Mode?
It provides full control over camera. So, it's better to learn from the beginning.
Is It A Must To Edit All My Photos?
Yes! Proper editing can make your photo more interesting.
What Are The Basic Camera Settings?
Shutter speed, aperture, ISO
Can I Use Branded Items In My Portfolio?
How Should I Market My Work?
In today's world, social media is a tremendous tool for every photographer, but you still need to interact with your audience.