Nowadays, images are used for different requirements such as commercial purposes. Image requirements vary for Ecommerce websites, product advertising, studio, real estate agencies, and car sellers Considering the requirements different types of image editing methods are applied to image for fixing errors. Image clipping is one of those notable methods that fix over-exposure and under-exposure photos.
Have you ever wondered, "what is image clipping". Through this article, you will find your answer about image clipping in Photography. Additionally, I will inform you of some bonus tips that will help to avoid picture errors.
Allow me to start.
Image Clipping In Photoshop
Basically, image clipping refers to the word image trimming or image cropping. But, when you crop an image without focusing on any specific object, it can't be considered image clipping. It needs to be done precisely to bring focus to the main object. In most cases, Photoshop clipping methods are applied on images to eliminate unnecessary background along with additional elements.
Images can be clipped in Photoshop using the Pen Tool, Lasso Tool, Quick Selection Tool, Rectangular Marquee Tool, and Background Eraser Tool. Professional designers and experts recommend the pen tool to get the best possible outcomes.
BEAT YOUR COMPETITORS WITH BEST QUALITY IMAGES
What Is Image Clipping In Photography?
Image Clipping has a different meaning when it comes to photography. The term "Clipping" indicates the portion of a photo that has been captured over-exposed or under-exposed. It can happen both with the shadow and highlight. Are you getting confused? An example will make it crystal clear. Let's have a look at this mountain photo with the sky as background.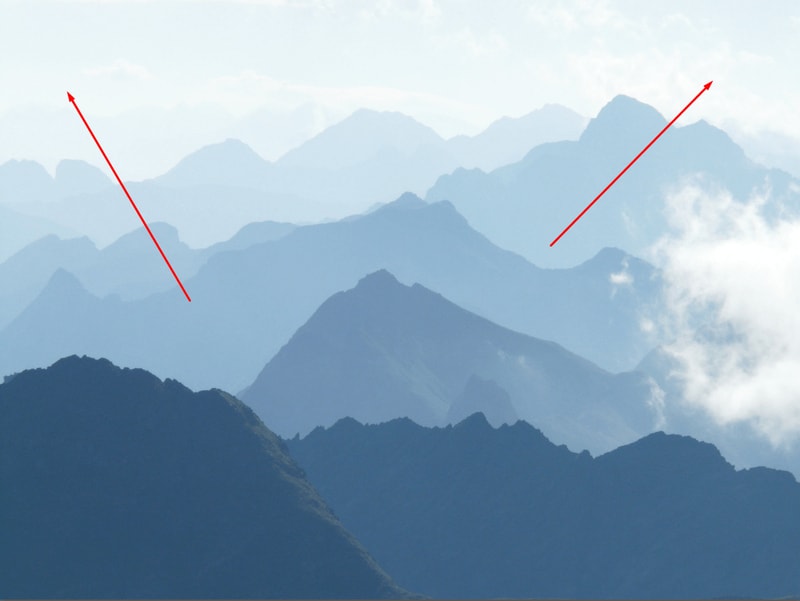 In the indicated area, there is no recoverable detail available to reveal the clouds or other particular details of that portion. This can be considered as over-exposed clipping. Even after trying different types of image post-production methods, those areas will remain white.
Clipping can also happen while clicking photos in darkish scenarios. That will be saved as underexposure form. Here's a perfect example of an over-exposed and under-exposed image.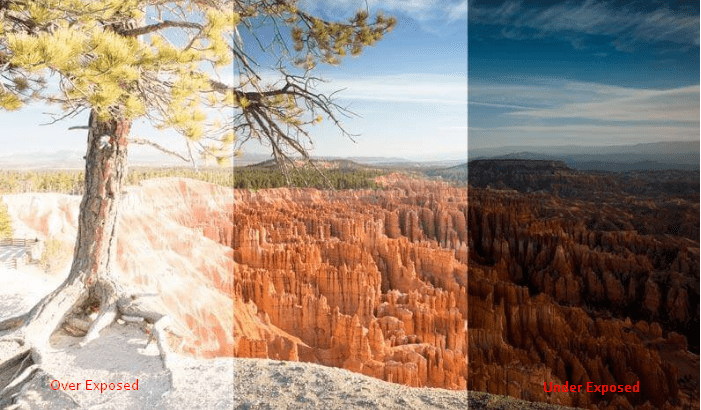 When some portion of your image gets totally black, it can be considered as under-exposed clipping. Professional photographers used to capture the image in Raw format so that they can get more control over the details. In the case of over-exposed or under-exposed images, you can't get proper details to recover even in RAW format. But, sometimes you may get some pictures in that form. How to make the correction in that case? Permit me to show you.
How To Fix Clipping In Image?
To fix image clipping, you need to highlight the area that has got over-exposed or under-exposed. Adobe Lightroom will be one of the best photo editing software to fix the image clipping issue. Whenever you open an image in Adobe Lightroom you will get the option "Hide Shadow Clipping" and "Hide Highlight Clipping" on the top of the right side. You should disable the option to get those areas with red marks. That will indicate to you the areas that need to be corrected.
Next to that, you can drag down the histogram amount to reduce the exposure. That's the easiest option to fix overexposed images. To do it more precisely, you can manually reduce the amount of exposure and highlight value by sliding it to the left side. Besides, you can also do it by using the tone curve from below.
Sometimes, you may get your image in under-exposed conditions. In that case, you have to increase the histogram amount to fix image clipping. Can you assume what to do now with the exposure and highlight value? Yes, you have to increase it. Hopefully, you will be able to do it.
How Can Image Clipping Be Beneficial?
Boost Online Sales
According to the survey, nearly 64% of Amazon sellers make a good profit in a year. The rest of 36% of sellers fail to generate a good profit. One of the key reasons is they don't focus on using premium quality product pictures. With help of image clipping, you will get better chances to boost your sales.
Eye-catchy Look
While browsing for buying products from websites, online buyers always click on the product that looks eye-catching. Image clipping will be helpful to achieve that look. Would you like to get those types of looks? You can try this Image Editing Service for your photos.
OUTSOURCE YOUR IMAGES TO THE EXPERT DESIGNERS
Better Presentation
As you know what is image clipping, you can represent your photography in a better way than your competitors. You can eliminate major and minor issues that ruin the effect on the overall quality of a picture. What do you say about trying it now? You can ask for a free trial to avail of that.
Final Words
Is there anything else that you would like to know about what is image clipping? You can contact us anytime for any queries. You can also ask for a quote to get the exact price of our professional image editing services.
Frequently Asked Questions
Q: Which One Is The Best Photo Editing Application For Fixing Image Clipping?
A: Adobe Lightroom is preferable for fixing image clipping. However, you can do it using Photoshop also.
Q: How To Disable Red Marks Warning In The Lightroom For Image Clipping?
A: You have to select the option "Hide shadow clipping" from the top of the left side.
Q: What Is A Clipped Image?
A: It is the method of separating or erasing any specific portion of an image.
Q: Why Is Clipping Important?
A: Clipping is important for making the targeted object notable.