Online sellers, E-commerce Owners, and Photographers in New York can forget their worries about product photo post-production as Clipping Way is offering the best Clipping Path Service in New York With a 100% money-back refund policy.
Before uploading any product images to E-commerce websites, you need to delete the background so that the appearance becomes attractive. With Clipping Path Service, you can eliminate unnecessary background maintaining the highest exactness.
Do you want to make your product photography look better than your competitors? Ask for a quote now.
Best Photoshop Clipping Path Service in New York
Get the best photo clipping path service from skilled photo editors. We have got a team of professional photo editors who will turn your product photography into an excellent one.
We create clipping paths using the Photoshop pen tool which is suitable for all types of product photos. We deliver your product image based on your requirements such as with a plain background, white background, transparent background, or solid color background.
You can ask for any image format as JPG, PNG, or TIFF. Therefore, you don't have to spend your valuable time creating clipping paths for your images. As a result, you will become more productive in your respective field.
If you're living in New York and looking for Clipping Path Service, place your order now. You will get a special discount for bulk orders.
Why Clipping Path Service is Required for Product Photography?
First things first, the clipping path is the primary post-production requirement to get rid of the unsuitable background. Here we have pointed out some importance of Clipping Path For Product Photography.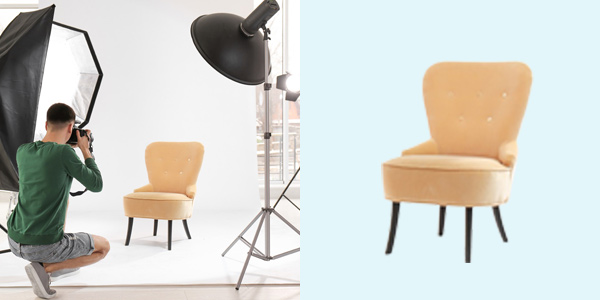 Attractive Appearance
After applying the clipping path, you can easily separate your targeted products from unstable elements and distracting backgrounds.
Creating a clipping path in Photoshop is the best method to make your photography look attractive. As a result, your product will attract more online buyers with their appearances.
Influence Online Buyers
Nowadays, millions of products are available in online marketplaces for each category. You only get a few seconds to influence potential online buyers to purchase your product.
Within a few seconds, buyers won't see your product specification or product description. Professionally edited images are the key factor here to influence the audience.
Stay Ahead Of Competitors
Each photographer and online sellers try their best to capture a product with the best possible looks. Good product photography comes from 3 key steps: pre-photoshoot planning, photoshoot, and photo post-production.
With our professional photo post-production service, you will stay ahead of your competitors.
Saves Time & Money
When you are going to get Clipping Path Service, you don't have to spend time changing the photo background. You can even capture product photography with a particular background.
That will save you a lot of time. As a result, you can complete your photoshoot within a short time.
No In-House Designers Required
Last but not the least, photographers and online sellers are aware of that fact about the expense of keeping in-house designers.
When you hire online Clipping Path Service Providers in New York, you don't have to hire in-house designers. That will reduce your costs by a big margin.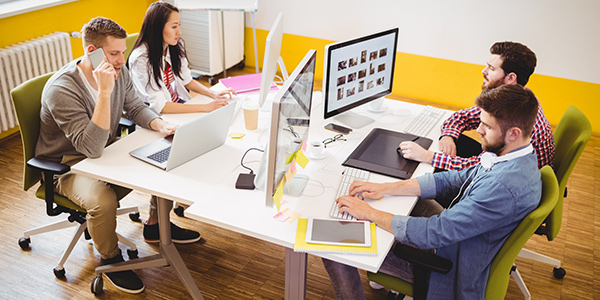 Who Should Avail The Clipping Path Service in New York?
Photographers
Product Sellers
Online Shop Owners
Advertisers
Product Promoters
Print Media And Studio People
Why is Clipping Way Considered As The Best Clipping Path Service Providers in New York?
Premium Quality
Quality is the first criterion to consider when it comes to any commercial services. Clipping Way is determined to offer the best quality to its respective clients.
Unlimited Revisions
We always believe in customer satisfaction. From that thinking, we offer unlimited revision until you become fully satisfied with your imagery. You can even ask for a refund.
Image & Data Privacy Policy
All the images and information that you shared with us will be confidential and fully secured. We never share our client's images or information with any third party.
Secured Payment Method
We accept payment from Visa Card, Mastercard, Paypal, Skrill, Western Union, and American Express. You can also pay from your local bank.
Reasonable Price
We cover all sorts of professional Photoshop image editing services at a reasonable price. Clipping Way offers image clipping path services at 0.25 only.
Customize Your Product Photo As You Like
Final Thoughts
Do you still have any queries about the best Clipping Path Service in New York? Don't hesitate to contact us anytime. Clipping Way is available 24/7 to assist you with professional photo editing.
FAQ's
Do you use any automated tools for creating clipping paths?
Not at all, we deliver 100% hand-drawn clipping path service. We never use any automated tools for any of our services.
How many images can you deliver per day?
We can process nearly 5000 images daily. If you have large orders, let us know.
How long will it take to complete my order?
We offer 3 types of delivery: 12 hours, 24 hours, and 48 hours. Let us know about your preferred time.
If i don't feel satisfied with your quality, can i ask for a refund?
Yes, you can. We have a 100% refund policy to keep our customers satisfied.