Do you want to increase or improve your products impression of vitality and attraction? Then you can try the Photoshop shadow effect service. Some of the product photos may have natural shadows. By applying this service, you can retain the shadow.
You can get our shadow creating service any time when you want. The Clipping Way can ensure the quality of this work. Our expert team always try to find out the best. Our professional graphic designers can edit thousands of images daily. We provide the quickest delivery system. Our service charges are quite reasonable also. Moreover, our company provides some other photo editing services like Photoshop clipping path service, image masking, retouching, ghost mannequin service etc.

In current time, we are providing our services to the photographers, studios, e-commerce agents, wholesalers, web-developers etc. If you want the best, start working with us. It will be a wise decision.
So, let's start. We can ensure you the great result of this service.
Based on the complexity of Photoshop shadow effect, we categorized it in 4 subcategories. You can take a gracious eyeshot over the descriptions below: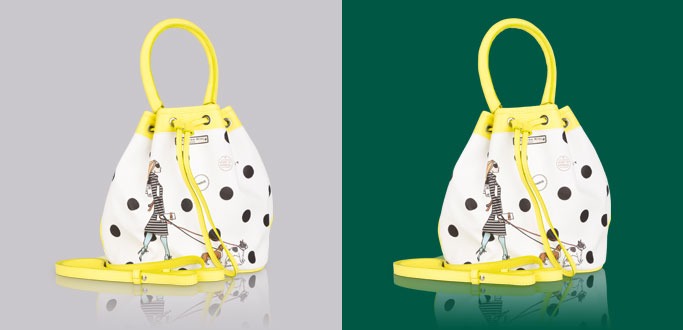 Create Reflection Shadow
This type of reflection shadow is used for such objects which background plate reflects in the tail area. By duplicating layer, designers create reflections effect. It increases the depth of the items. You can easily find countless images that use reflection shadow to improve the images attraction.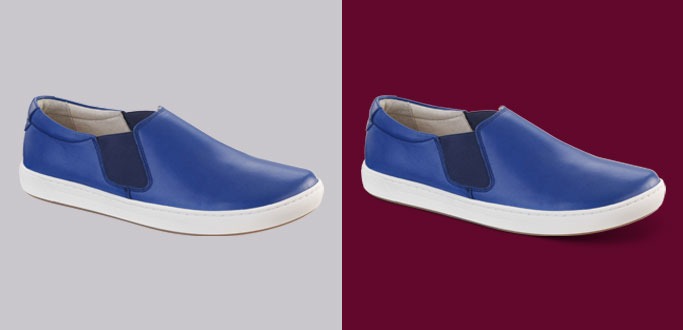 Create Product/ Natural Shadow
In many images, the background surface cannot reflect. This kinds of images need this to get a 3D look. Which can easily attract customers to grab your product from website. You can understand the huge difference when you see the examples of this kind of shadow works.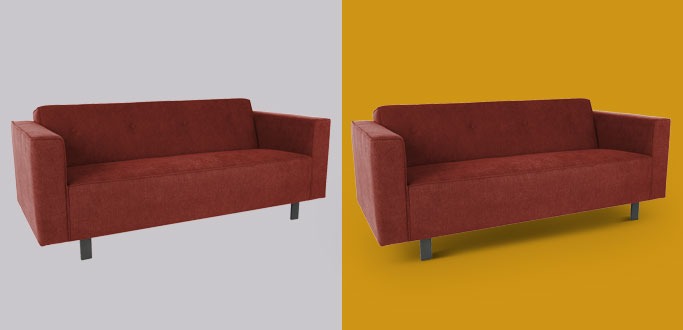 Create Drop Shadow
Drop shadow can create by using Photoshop layer option. For that, the designers have to remove the real background and put a fake background there. When you do this kind of work, the image glows nicely and it will be more professional for using everywhere.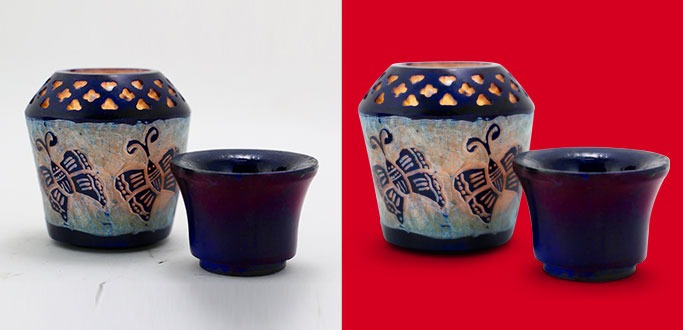 Retain Original Shadow
Sometimes, products shadow look dull because of capturing problems or other problems. For this reason, the image looks unrealistic. Our designers use the best techniques to retain the real shadow of a product. It is also important to maintain color combinations and the suitable shape and sizes.
Here we have provided a tutorial to share the basic working process of 
our Photoshop professionals. You can easily understand how our
expert designers do their work if you watch video
Frequently Asked Questions
For any usual inquiry, you can check the section below. We have listed the questions and gave the possible answers you may want to know. If you have any query let us know, our customer care representative will be happy to help you.
This site did a great job for me. I am really grateful for your work. Hope your company can shine in this marketplace.
- Kristin Eisenhower
Hi admin, your work satisfied me. I want to work with you again. Your service rate is cheap that helps me a lot. Nice work.
- Jörg Theiss
I take your service for 250 photos. The works on the photos were excellent. Hope your company will work on it. Carry on!
- Benjamin Matzen