Car Photo Editing Service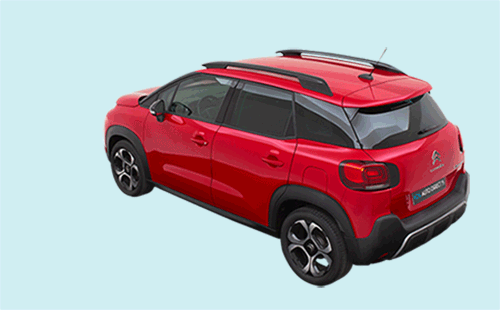 Car photo editing service is vital for every car dealer when your website showcases those car images in the best way by a professional editor; in such a manner that reveals all about the car to a potential buyer. Uploading pictures to your website of your vehicles without working on them is unprofessional. Could result in a low purchase rate because the cars do not look presentable, and your potential clients do not even get enough information to decide if they want to make a purchase or not. Photo editing, simply put, is the adjustment of images captured in a photograph to suit a particular purpose or look a certain way.
Photo editing can be done on digital pictures and a drawing or painting. In modern times, photo editing can be using various photo editing programs like Photoshop, Gimp, and Microsoft Paint. Photo editing to make a picture look perfect or come out in a preferred way.
A photo is an image capture that recreates a real-life object in a hardcopy or softcopy form. In other words, a picture is a pictorial representation of an object captured at a particular time. Modern-day technology has made things easy as a photo can be in hard copy or soft copy format. The soft copy format makes it easy for editing before the final copy is printed out.
What Is Car Photo Editing Service?
Car photo editing is when you make your car photo appear in a preferred way. Car pic editing gives your car photo a professional touch. This is very useful if you are a car dealer because to make your car photo collection appeal to a potential buyer, you may need a bit of car image editing. Having quality car photo retouching service is essential to your advertisement and marketing strategy.
Types of Car Photo Editing Services
Based on the car photo editing required we separated it in 9 sub-categories. You can take a look  and learn more from below: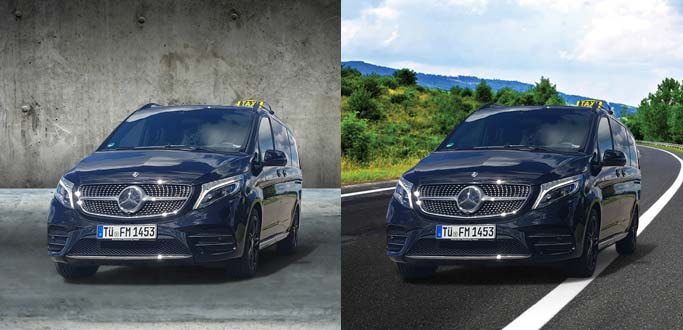 Car Background Replacement
When you engage the services of a professional car photo editor, the background of the car photo is expertly done. This means you can insert a preferred background in the car photo or cut out the car and put it in a photo with a preferred background. It eases the stress of having to discard a car photo simply because it has an unsuitable background. A well-edited car background replacement will enhance the appeal of the car photo to any potential buyer.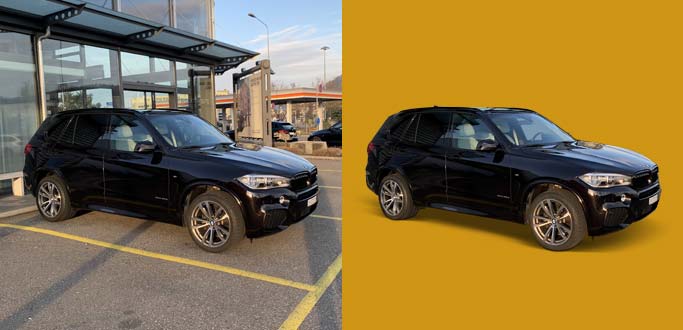 Car Photo Cut Out Service
A photo cut out is the act of removing a picture from its original background. As part of our car image editing services, we can also help you with a perfect car photo cut out from the original background. We do not only cut out the car photo for you, but we also place it on your preferred or recommended background. A car photo cut out requires a professional touch that will expertly cut out the car photo and put it in a photo with a background that will appeal to anyone who views the picture.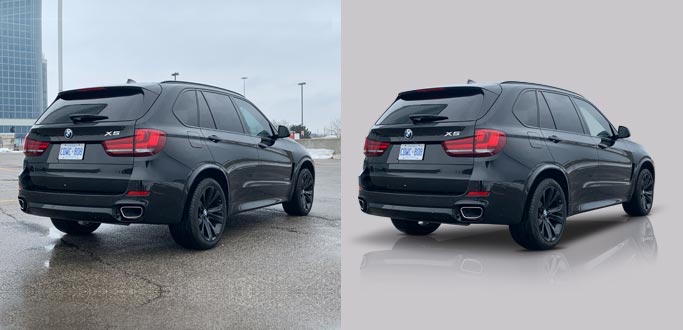 Car Photo Shadow Service
A shadow is part of a photo these days and is known to add to the beauty of the car photo. For car photo editing, having shadows in the right places gives the car photo a more realistic appearance. We will use our professional photo editing knowledge to help you include a shadow in your car photo. Things like lighting, size, and car position have to be considered when adding a shadow to a car photo. All these have to be done to perfection, but you don't have to worry about how we go about it. You are guaranteed the desired outcome.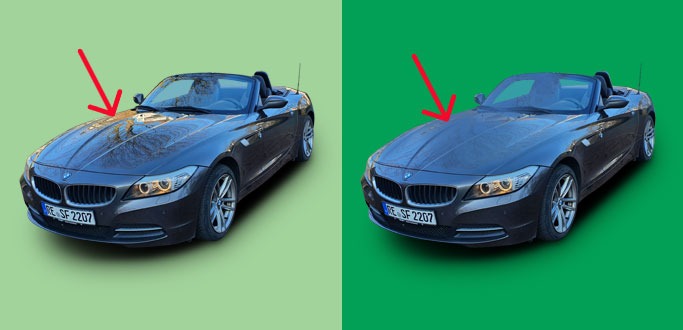 Car Retouching Service
This will enhance the look of your car photo, especially if you want to put them out for advertisement. Car photo retouching comprises so many aspects. Car retouching may be used to emphasize a particular part of the car photo or increase the car photo's lucidity and quality. It is used to increase the picture quality of the car photo. Reflections and shadows may be removed or added depending on your preference. This type of car pic editing has to be done by a professional because of the many aspects involved. We will help you with an expert done car photo retouch to give your car a perfect look.
Vehicles Clipping Path
Car Photo Enhancement
Automotive Dealer Image Solution
Vehicles Color Change Service
Vehicles Clipping Path
This type of car photo editing is equivalent to when you use scissors to cut out your favorite car picture from the magazine or newspaper. Using photo editing to do this will give you a car photo cut out that is perfect. Our experienced photo editors will expertly cut off the background of the photo by zooming the image up to 400% to be able to draw the path to be cut off using their tool in Photoshop. If you see a prototype of your car that looks classy, we can help you cut it out with our video clipping path service.
Car Photo Enhancement
Automotive Dealer Image Solution
Vehicles Color Change Service
Automobile Background Enhancement and Color Correction
You may not like the background of your car photo. If you wish to retain the background but want some work done to enhance the car's appearance, all you need is a car photo background enhancement. It is a type of photo editing that improves the quality of a car photo's background without impacting on the other parts of the photo itself. For color correction, we can help you change the color of the car after taking the picture. What you can't do in real life, we will help you achieve it through color correction.
Platinum
Quantity 501-1000
Vehicles Color Change Service
We have a service option that is capable of color correction on a large scale. If you need a professional car photo editor that will be able to give your car photos different shades of colors on a separate photo card, we offer such services, and we will do it to your satisfaction. You may need to have different shades of color for the same car to save you the time of snapping each car and editing it separately. We will also help you save costs by taking one photo of a particular car and changing it to whatever color you want on different photo cards with different backgrounds. If you also want to change the original color of the car in the photo, we can easily do that with our color correction service.
How To Edit Car Photos Using Adobe Photoshop (Tutorial: Step by Step)
Photoshop is one of the numerous photo editing tools that can be used for your car photo. Adobe Photoshop is one of the photo editing tools that can be used for your car photo editing in many ways. One of such is when you need to correct the exposure of the car photo. If you have a car photo that has issues with the color and its features are faded because of the amount of light exposure, Photoshop can be used to correct this. 
You can do this by going to the menu bar on Adobe Photoshop, click on "Image," and select Adjustments from the drop-down menu. 
Then you click on whatever adjustment you'll like to make. You can also crop your car photo to enhance its composition. 
You do this by going to the Toolbox menu and click on "Crop Tool." You can enter your preferred dimension, or you can choose from a listed aspect ratio. 
Adobe Photoshop can also be used to remove unwanted spots and blemish. 
This can be done by using any Clone Stamp, Spot Healing Brush Tool, Patch Tool, or Healing Brush Tool. 
All these tools are contained in the Toolbox menu.
You can easily understand how our expert designers do their work if you watch video
Frequently Asked Questions
To increase your chances in the ever-increasing competitive car dealership business, you need to work on your car photo before uploading them online. It attracts potential customers to your brand. Therefore, it is essential you engage the services of a tested and trusted car photo editor like us to help you edit your car photos before putting them online. We are detail-oriented, and we will do an excellent editing job for your car photos.
Excellent communication and fast turnaround time! I have been impressed with their car color correction service.
- Marry Lau
I have completed 12 projects with them. Quality was good price was right and the turnaround was fast. Thanks for great support.
- James A. Land
I was impressed with how these guys manage to do everything with a smile. Definitely use them again in the future!
- Harvey Oliver